About

Nishtech

We're in the business of perfecting digital commerce, experiences, solutions, and partnerships.
We are an award winning digital consultancy
Nishtech is a full-service digital experience and e-commerce consultancy that has been helping brands gain a competitive edge for 15 years. Our team of experts helps define and build online strategies and turn digital ideas into reality. It may be business, but we make it personal.
Suresh Devanan
President & CEO
---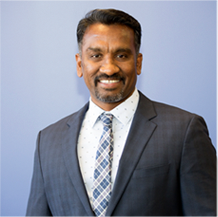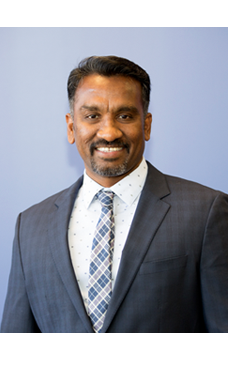 Suresh Devanan
,
President & CEO
Suresh Devanan is the Founder & CEO of Nishtech. His entrepreneurial spirit and passion for Information Technology directed him to start the company in 2006. He is responsible for the overall leadership, vision and execution of the strategic roadmap Nishtech is building.
Suresh completed his Bachelor of Technology in Chemical Engineering from Bharathiar University, India and has over 26 years of experience in the consulting & technology industry. His professional track record reflects his leadership, self-motivation and proven work ethic in Nishtech's transformation as one of the fastest growing enterprise digital experience and e-commerce consultancies in the nation. His core areas of expertise offer a unique combination of digital strategy, customer experience, e-commerce strategy and partnerships.
Mohan Raman
Managing Director, COO - Nishtech Digital India
---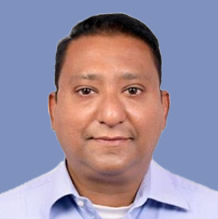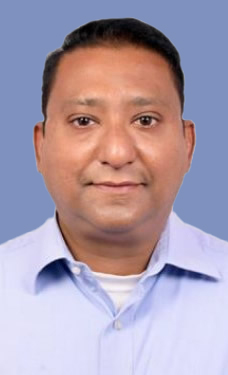 Mohan Raman
,
Managing Director, COO - Nishtech Digital India
Mohan Raman, Chief Operating Officer at Nishtech Digital India, has extensive experience leading technical startups and has led offshore delivery teams for clients in Europe and the United States. He was instrumental in establishing Verifone's IT Offshore Delivery Center in India and the Philippines, growing the staff over 10 years from 5 engineers to 150+ IT professionals that supported over 6,000 employees in 150 countries.
Mohan completed his Bachelor of Engineering in Electronics and Communication, from Madras University followed by a Post Graduate Diploma in Systems Management from National Institute of Information Technology, Madras. He has over 30 years of Information Technology experience and prior to joining Nishtech, he worked for Verifone as ASPAC IT Director and as a Program Manager at Hewlett Packard.
Himadri Chakrabarti
Global VP of Technology
---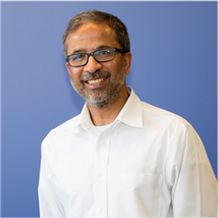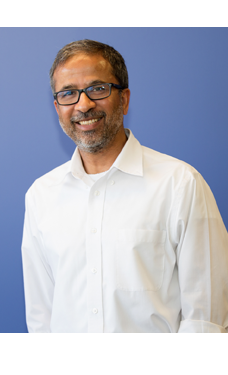 Himadri Chakrabarti
,
Global VP of Technology
Himadri Chakrabarti is the Global VP of Technology at Nishtech. He has more than 20 years of experience in architecting, designing and developing software across many industries. His responsibilities include helping the Nishtech implementation team with architecture of ecommerce and content management applications and helping clients with cutting edge ecommerce technologies and best practices. For the last 8 years Himadri has successfully delivered multiple B2B and B2C e-commerce projects based in Optimizely and Sitecore.
Himadri is a technology enthusiast with extensive experience implementing enterprise applications in e-commerce, content management systems, retail banking and finance, retail banking fraud detection, and retail automobile businesses. He regularly provides his insight about e-commerce and content management systems in his blog https://himadritechblog.wordpress.com/. For his contributions to the tech community, Sitecore and Optimizely have recognized him as a Most Valuable Professional (MVP).
Andy Klein
Director of Digital Marketing
---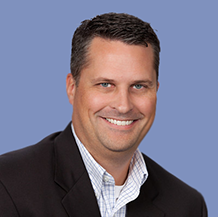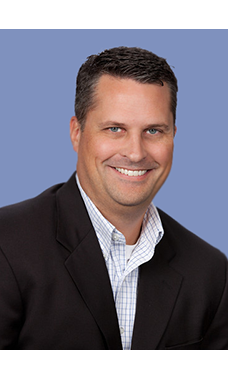 Andy Klein
,
Director of Digital Marketing
As Director of Digital Marketing at Nishtech, Andy Klein is focused on the development and execution of strategic campaigns and programs that strengthen the Nishtech brand and online presence and support the company's marketing and sales goals. He is responsible for demand and lead generation initiatives as well as digital and content marketing, social media, SEO and other online marketing strategies.
Prior to joining Nishtech, Andy held a variety of software and web development positions before moving into marketing technology and operations. He led the digital marketing efforts at Harris Products Group and has extensive experience with B2B eCommerce implementations and the Sitecore Experience Platform.
Andy has been working with web and marketing technology for 20+ years in several industries including pharmaceutical research, media, and manufacturing. With a diverse background that blends creative thinking with technical experience, Andy brings a unique perspective to the digital marketing space for Nishtech and their clients.
David Hirsch
Director of PMO
---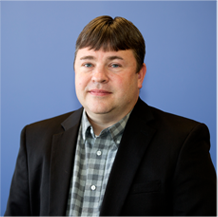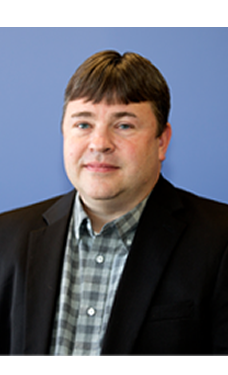 David Hirsch
,
Director of PMO
David originally joined the Nishtech family as a Senior Digital Project Manager, bringing 20+ years of technology and leadership experience. As Director of PMO, his effectiveness at understanding and communicating the big picture, from both business and technology perspectives allows him to lead the Project Management team to exceed client expectations.
His professional career began at CA Technologies where he worked in several roles including software design and development, building a technical support organization, international software deployments and heading up project management for the billion dollar flagship product line.
While at Northern Kentucky University, David built an award-winning software development organization and managed complex projects to provide custom online business solutions for businesses ranging from startup to enterprise. His experience includes leading a $2M project for the FTA to create a revolutionary public transportation technology solution, piloted at the Transit Authority of Northern Kentucky. Innovations included Wi-Fi enabled buses, on-bus video feeds, rider trip planning and service alerting, transit data visualization tools, mobile apps and kiosks.
Jennifer Evavold
Director of Creative
---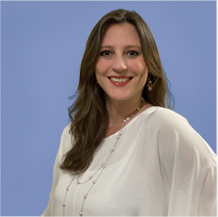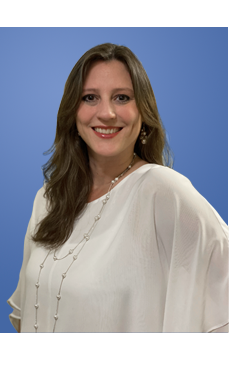 Jennifer Evavold
,
Director of Creative
Jennifer is the Creative Director at Nishtech where she is responsible for the cutting edge interface design that has distinguished our uniqueness towards web design. A creative marketing professional with over 18 years of experience in diverse roles, and a passion for technology, Jennifer is a big picture thinker with strong grounding to achievable goals.
Jennifer is highly skilled in team leadership, project management, communications strategy and creative execution. With a degree from Iowa State University in Art & Design and Advertising, Jennifer's career began in graphic design. After several of years in various graphic design roles, she shifted into medical device marketing communications at Boston Scientific in Maple Grove, MN.
Jennifer spent eight years at Boston Scientific and won a Marketing Excellence Award for the development and implementation of a strategic communications model as part of the annual marketing plan development. It was adopted by all divisions of Boston Scientific. Jennifer now owns Evident Marketing, Inc. and works with many medical industry clients.
Niru Kargod
Sr. Manager of Delivery Services
---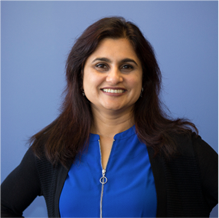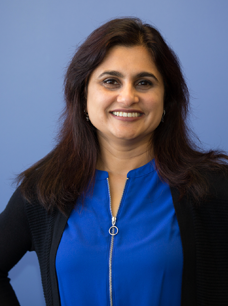 Niru Kargod
,
Sr. Manager of Delivery Services
As the Senior Manager of Delivery Services, Niru is responsible for managing milestones, deliverables and schedules of projects. She provides client support with clear communication and timely project status updates, and aims to always exceed expectations. Her responsibilities include oversight of business analysis, development, testing, training and deployment phases for projects.
A computer software engineer by education, Niru has held increasing roles of responsibility in her 10+ years with Nishtech. She came to us with strong analytical problem solving skills and experience driving fundamental improvements to website user experience. In the past she has worked as a systems analyst responsible for converting business cases into requirements, and also as a quality assurance lead.
As a Certified Sitecore Marketer and a Certified Sitecore Content Author, Niru provides Sitecore CMS and Sitecore Experience Marketing expertise, training, documentation and support for Nishtech's Sitecore clients. Niru is also a Certified Scrum Master (CSM) and is involved in our Agile teams, constantly helping improve our high-performing team dynamics to get the best product out to our customers.
Oliver Fair
Manager of Quality Assurance
---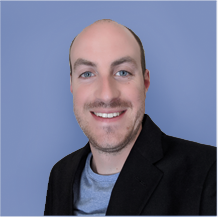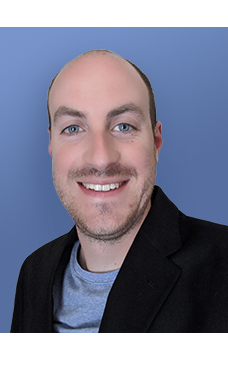 Oliver Fair
,
Manager of Quality Assurance
As Quality Assurance Manager for Nishtech, Oliver is responsible for leading our clients on a path to success by ensuring all of our solutions are smart, scalable and perform beyond expectations.
His career kicked off 15 years ago when a local hospital needed technical expertise physically moving to a new location. With his newly equipped technical/medical background, he connected with a wireless hardware/software solutions provider that needed help delivering quality products and services around the world. This officially sparked his interest in QA that now spans over a decade and includes working to build QA teams up from scratch and integrating different tools to make the entire process more efficient, resulting in higher quality, lower cost solutions and happier customers.
Join Nishtech
We're always looking for hard-working, talented people to join our winning team - apply today!
View open positions