Sitecore 
Nishtech is a Sitecore Gold Enterprise Solutions Partner that delivers experience driven designs thorough the Sitecore Digital Experience Platform that maximize conversions and drive business growth.
Content Management
Content Management
We build digital experiences that allow you to deliver consistent, engaging content to your customers.
Personalization
Personalization
We design solutions that deliver targeted, relevant content to customers at every touchpoint.
Sitecore OrderCloud
Sitecore OrderCloud
Design your own e-commerce marketplace application with an API-first, headless cloud platform for B2B, B2C, and B2X.
Multi-Site Architecture
Multi-Site Architecture
We create a strategy and infrastructure for multi-site hosting within a single platform instance.
Design & UX
Design & UX
Our UX experts craft designs based upon customer data and industry best-practices.
Platform Upgrades
Platform Upgrades
We help you plan and navigate upgrades to maximize your platform investment.
Platform Audits
Platform Audits
We analyze your solution, then provide a detailed report with steps for remediation.
UX Audit
UX Audit
We do a deep dive into your solution, run a complete analysis and conduct usability testing, and develop a detailed correction plan that will help improve performance.
Sitecore Gold Partner
Nishtech has what it takes to advance your position in the digital maturity model. Most companies don't know where to start when it comes to becoming digitally mature. Nishtech has a proven strategy to teach our clients to crawl, walk, and then run. We start with quick wins and make adjustments to optimize the site to see improved outcomes. Using the Sitecore Digital Experience Platform allows us to have one centralized, 360 degree view of our customers, connecting the different channels and interactions you have with your customers. Working with Nishtech means you will be in the hands of trusted professionals who will work with you to increase web traffic and conversions.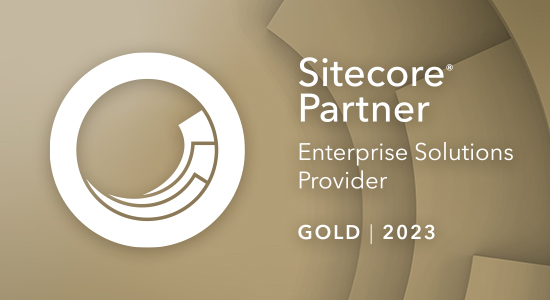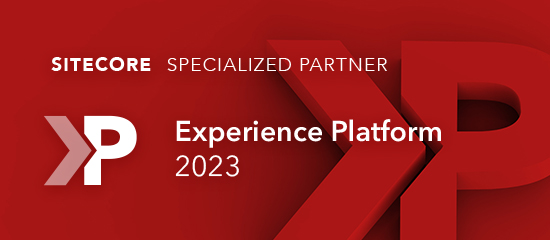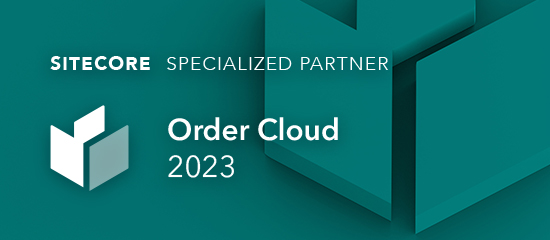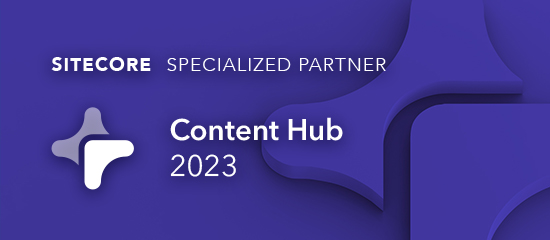 Sitecore Experts for Over 11 Years
Sitecore Content Hub
Powerful experiences
Marketers today face an overwhelming challenge - offering the personalized experiences their customers increasingly expect, across numerous personas, channels, and customer journey stages.
The difficulty in creating this content is compounded by the use of multiple tools, disjointed systems, disconnected teams, and legacy processes that inhibit both collaboration and the visibility of content performance.
The combination of increased demand, inefficient and convoluted workflows, the inability to understand performance, and duplicate efforts leads to the "content crisis."
The solution isn't just to work harder. You need a plan, a process, and technology to help you deliver.
Great technology
Sitecore Content Hub is a unified platform that integrates digital asset management (DAM), content marketing platform (CMP), marketing resource management (MRM), and product content management (PCM). Sitecore Content Hub directly integrates with the Sitecore Experience Platform to provide a unified platform with end-to-end content management, including experience management and full commerce capabilities.
Having a centralized content hub benefits everyone in the marketing organization and beyond: from content creators, to digital marketers, to marketing ops, merchandisers, and even the IT department.
Once content is built and approved in Content Hub, it's ready to be shared in personalized and engaging experiences across all channels through Sitecore Experience Platform.
Sitecore Content Hub and Sitecore Experience Platform helps solve the content crisis by providing one place to create and distribute content, with one-unified collaborative user experience for all content stakeholders so they can understand content effectiveness and enable personalization at scale.
Sitecore OrderCloud
Limitless Customizations
In the past, commerce was simply about putting up a website that enabled visitors to search for products and purchase them. To compete today, you need to provide personalized experiences that nurture each customer from acquisition to transaction to retention. And to do this, you need to know your customers — who they are, what interests them, when they've interacted with you, and how.

But that only gets you halfway to your goal. You also need relevant content that meets your customers where they are and guides them to their next step. The right content at the right time is what personalizes each experience for each customer.

OrderCloud by Sitecore is a cloud-based, API-first, headless eCommerce platform that offers nearly limitless customizations and endless freedom for growth. With the front-end completely decoupled from the backend, you have limitless freedom to customize your ordering experiences without performance risk. Easily extend your ordering capabilities to new devices, channels, applications, and more, as your buyer preferences evolve over time.
SAFIC
SAFIC (Sitecore Accelerator Framework for Integrated Commerce) provides a seamless connection between Sitecore and OrderCloud to deliver personalized experiences for your customers. Prebuilt e-commerce widgets and a modular architectural design allow business users to easily add, remove, and personalize components and content in Sitecore.

With SAFIC you'll see cost savings in two forms. First, you'll have lower development costs because most of the heavy development work required to implement and integrate with Sitecore has already been completed. Working with SAFIC means that you are getting a much better value on the amount of development work that has been done for the price paid. Second, you'll see a reduced time to market, providing a faster return on investment.