A PM's guide to navigating Sitecore Symposium 2017 breakout sessions
Posted by David Hirsch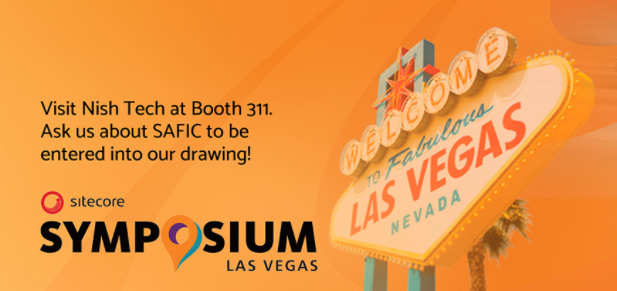 Introduction
As a technical project manager for Sitecore and commerce based projects, planning is engrained in my DNA.  That said, as I study the lineup for this year's Sitecore Symposium in less than a month to plan my day, I'm trying to figure out innovative ways that I can be in more than one session at a time.  Looks like a great opportunity for our team to split up sessions and share our findings.
My view of the world
To share my perspective on this conference, there are several reasons that this conference session lineup "speaks to me".  I've been in the software development industry for over 20 years, affording me the opportunity to be engaged in many aspects of the software/solution ecosystem including roles of developer, architect, integrator, implementer, strategist, marketer, Pre/post sales, sales, support, team manager and project manager. That said, I am a relative newbie (just under a year) to the Sitecore platform. I spent the prior ten years building web and eCommerce solutions on competing (and no doubt inferior) platforms; blissfully unaware of the power and value of Sitecore for everyone from developers to organizations to end users.  Taking a view from 30 thousand feet, I broke down each track to understand the value of each for me:
I've developed my personal all-star session list based on interests, current WCMS and eCommerce projects I am managing and of course the time of the session.  Pair that with some exciting keynotes, great networking opportunities and a filled exhibit hall, I'm excited for my first of what I hope to be many Sitecore Symposiums.  Finally, as my company has a booth at the Sitecore Symposium this year, I'm also looking forward to networking with the Sitecore "army" of enthusiasts; based on awesome users and developers I've met through recent user groups and meetups, it seems like "these are my kind of people."
My Hot Picks
So here are my personal pics for the "hot breakout sessions" (AKA "Sessions I hope to see on Tuesday and Wednesday"). 
Tuesday Oct 17th 2017:
11:45a Developer – Hands-on with Sitecore Commerce:  What I've learned
1:45p  Strategy – Chick-fil-a: Omni-Channel engagement and commerce (the marriage of engagement and commerce)
3:15p  Tie:  Strategy – Getting ready for next -gen commerce (tactics from a people, process and tech POV) OR Marketing – The personalization boondoggle (avoid long interaction cycles, multi-device profiling, creepiness & collisions)
Wednesday Oct 18th 2017:
10:00a Marketing – Empowered analytics:  Take the guess work out of personal (smarter personas via machine learning)
11:15a Strategy – Maximizing your Sitecore investment in unique ways (innovative spins on the Sitecore Platform)
1:45p  Tie:  Marketing – Personalization is the new bacon: 8 steps to cooking up the right personalization strategy OR Getting Started – Personalization for the masses
3:15p  Tie:  Developer – Sitecore and IoT OR Marketing – Making Sitecore the world's first VR enabled enterprise WCM
What happens in Vegas
So, there you have it…my current plan; always subject to refinement.  Who knows, I might run into Mark Hamill and he may want to share some spoilers for The Last Jedi over coffee. If that happens, I may have to rearrange my selections a bit.