A PM's guide to navigating the 2018 Sitecore Symposium breakout sessions
Posted by David Hirsch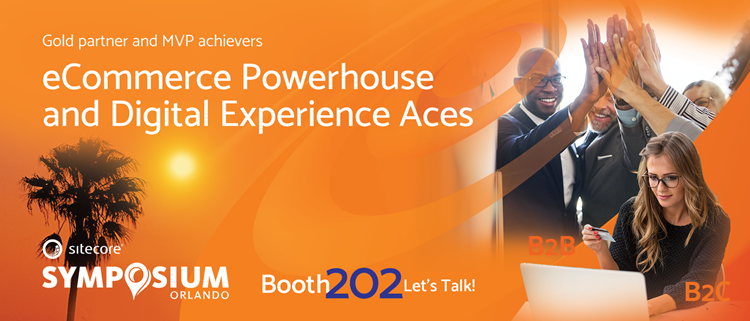 Introduction
As a PMP certified technical project manager working for Nish Tech on Sitecore and commerce-based projects, I'm planning for my second year of attending Symposium. My first experience with the Sitecore Symposium last year made me realize what a powerful conference this is; the opportunities to connect with Sitecore customers, experts, developers, marketers and peers rivaled the many other conference I've attended over the years. From a formal session perspective, I wanted to plan ahead so I've studied the agenda for this year and want to share my perspective.
My view of the world
I've been in the software industry for over 20 years and have been involved in many aspects of the technology ecosystem. I spent the prior ten years building web and eCommerce solutions on "non-Sitecore" platforms. Now with almost 2 years of amazing Sitecore experience at Nish Tech, I can't believe I ever touched another platform. Looking at the 2018 agenda, the tracks have been reworked quite a bit from last year, introducing Sitecore optimization and eCommerce this year and combining some other tracks. Aside from the official track definitions, here is my track POV on the sessions that each track hold:
Development and IT – Assumingly replacing the former "Technology Track", this track seems to be heavy in Azure, Sitecore 9.1, Cortex, Headless, Voice Interaction and technical tips and tricks.
eCommerce experience – A new track for this year, exploring every angle of Sitecore Experience Commerce, beginning commerce, trends, customization and is rich with case studies showing customers delivering personalized commerce experiences.
Marketing strategy, innovation, and best practices – At first appears to be a catch all category, this track has several great presentations around how to be cutting edge to get where you need to go with Sitecore including AI, ML, VR, etc.
Getting Started – An interesting blend of items to help people of any level of experience to better their knowledge of Sitecore including content and personalization.
Sitecore optimization – From machine learning to personalization to self-service to marketing to automation to analytics to efficiency and sustainability, this track amps up success stories of organizations getting the most out of Sitecore.
I've developed my agenda (of course subject to change) based on my want to take the businesses I work with to the next level. My company has a booth at the Symposium; it is one of my favorite places to network with the awesome users and developers to get the 1-on-1 perspective of challenges and successes
My Hot Picks
So here are my personal pics for some of the "hot breakout sessions" for this year.
Tuesday Oct 9th 2018:
11:45a Development and IT - The Cortex engine: Process at scale
12:45p Sitecore Optimization - Zero to 100 in two months: Hitting the personalization fast track with Toyota
2:45p Development and IT - Horizon: Uncovering core UX and architectural concepts
4:15p Marketing strategy, innovation, and best practices - Atlantis The Palm – from personalization project to context marketing program
Wednesday Oct 10th 2018:
8:00a Marketing strategy, innovation, and best practices – Multiple pulse points of innovation
10:00a Development and IT - Getting personal with Alexa Strategy
11:45p Sitecore optimization - Optimize efficiency and go to market faster with Sitecore and Salesforce Marketing Cloud
2:00p Getting Started - A practical guide to partnership between IT and marketing
3:00p Development and IT - Deploy Sitecore with zero downtime
Thursday Oct 11th 2018:
9:00a eCommerce Experience - Conversational user interface with Sitecore Experience Commerce OR Marketing strategy, innovation, and best practices - Maturing from personalization to individualization by leveraging Sitecore, conversational AI, and natural language processing
10:30a Marketing strategy, innovation, and best practices - Personalizing the customer experience for anonymous visitors
The most magical place on Earth
Above lies my current plan, before descending on Orlando. Although the sessions above get my blood flowing like an early morning ride on Space Mountain, I'm also looking forward to all the meaningful networking opportunities and the chance to show off the talents of our amazing Nish Tech team at out booth. Please stop by our booth, say "HI," and ask us what's new!