Diverse perspectives on attending Sitecore Symposium
Posted by Nishtech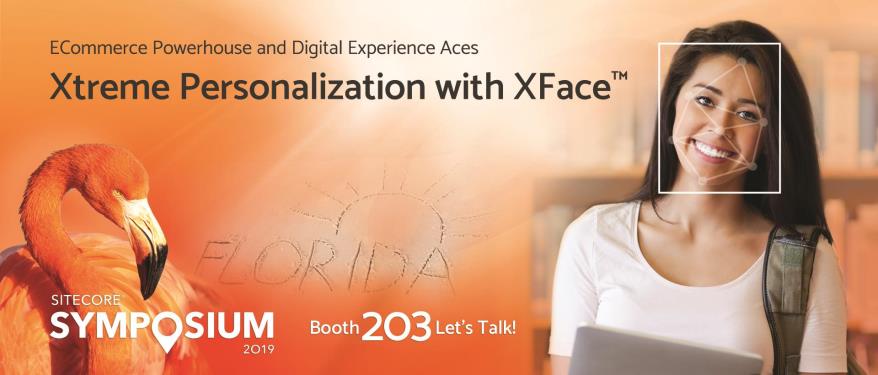 Introduction
Get ready Orlando, here we come. A cross section of the Nish Tech population is again attending the Sitecore Symposium. Although sometimes we end up in the same sessions, many times we end up comparing notes from a mixed list of attended sessions that drew each of us in individually based on our roles and interests. In preparing for our team members to diverge on Orlando, our proactive vibes kicked in and we started comparing session plans prior to the event. Once again, we didn't disappoint with the wide-ranging selections of sessions we plan to attend. And since sharing is caring, we wanted to take this opportunity to relay our individual top session picks based on each of our unique point of views.
Sitecore Architect POV
Two of our top architects (and both Sitecore MVPs) will be absorbing the details of power sessions and learning the future of the platform to continue to deliver cutting edge solution architectures.
Rodrigo Peplau, Nish Tech Sitecore Solution Architect, hailing from our recently launched Brazilian offices, was so excited about the symposium, he has arrived in Orlando a week early to enjoy the fun and sun that Orlando offers with his family. That said, Rodrigo will be well rested and ready for the symposium where he will be presenting at the Partner Pavilion Theater starting on Monday and a Facial Recognition session on Tuesday afternoon. Although Rodrigo's modesty prevented him from recommending his own session, it goes without saying he will be first in line for that one! Rodrigo did share that he has a full Wednesday planned as he is hoping to attend these hand selected sessions, showing his passion of exploring more in the realms of DevOps and delivery:
Crawl, walk, what just happened? DevOps is about culture:

How culture affects DevOps maturity

From dream to reality: Continuous delivery with Sitecore:

Real strategies for moving from monthly deployments to no-downtime deployments

Extending Sitecore using serverless architectures:

How to build features using Functions-as-a-Service (FaaS) & Backend-as-a-Service

Himadri Chakrabarti, Nish Tech's Director of Technology and our Chief Architect is also geared up to once again to attend Symposium. Himadri has interests in improving methodologies and next gen enterprise solutions.
Reinventing a modern intranet for a global professional services organization: How Orrick built an externally facing website and separate fully functioning intranet
Sitecore in the enterprise: Optimize your time to deliver toward the speed of light, using all the new love in Azure DevOps
The containerized mind: Working with Sitecore in containers
10 cool things to do with Federated Authentication: Unpack Federated Authentication, from configuration to advanced token authentication
Sitecore Helix patterns, anti-patterns, and smells: Development and solution patterns that can assist you in applying Helix practices
Sitecore Marketer / Business Analyst POV
Understanding the business goals and using technology to drive those goals is what gets a Sitecore marketer's blood pumping. Nish Tech's capacity to provide unmatched digital experiences is tested and proven with every project. We are once again happy to have a strong representative and expert in everything from requirements gathering to experience marketing that drives results.
Niru Kargod, Nish Tech's Manager of Delivery Services is excited to dive deeper into some key sessions this year. Niru's must attend list includes the following which will help to further our collective experience marketing practice and quench Niru's personal interest in transforming the digital experience and advancing women in technology.
Finding the Fairway:

A story of digital transformation in golf- A digital transformation strategy for The Open to re-engage fans and capture new ones

Women of Sitecore

:

Facing key challenges in the digital and technology industry, and winning
Sitecore Developer POV
Always looking to find the latest and greatest and tips and tricks, Nish Tech's developers are second to none in their passion to grow their skills. We are honored to have one of our resident senior developers (and Sitecore MVP) attending this year to keep Nish Tech on the forefront of technology and best practice implementations.
José Neto, a Senior Sitecore Developer at Nish Tech, is continually growing his decade plus of worldwide development skills to add value daily to our clients. After touching down in Orlando, José is going to chase his passion of hardcore development and recommends you do the same by attending his top picks:
Managing technical debt while implementing Helix principles:

Architecture is very important, and we should know how to make the best of it.

New editing experience in Sitecore: What it means for developers:

As we develop, we should always try to stay focused on the Sitecore user and this implies a better content editing experience as well.
Sitecore Project Manager POV
Every Sitecore project presents its unique set of challenges and opportunities. Having a deep appreciation of the unique business requirements, a strong understanding of technical capabilities of the platform, and executing a proven and continually improving project management process are the pillars to a successful Sitecore Implementation. We are happy to have our senior project manager attending this year to share the many Nish Tech successes and learn about existing problems that need solutions.
David Hirsch, Senior Manager of Delivery Services, manages a portfolio of both new and long-standing client projects for Nish Tech. David's passion for understanding the technical details of projects he manages was a driver for his selections for must attend sessions:
Deploying personalization at a global scale, while driving local relevance:How Aggreko ensures that content is relevant and experienced in the same way
Automate everything! : Using Automation Engine to add custom actions and enhance user marketing journeys
Leadership POV
Last but certainly not least, Nish Tech's fearless leader is fully engaged in the Sitecore world and the Symposium. Once again, providing conference sponsorship and a fully decked out booth where he hopes to have many meaningful conversations during the event.
Suresh Devanan, President and CEO of Nish Tech is excited for the best Symposium ever. His passion to provide a personal touch for every organization that engages with Nish Tech combined with his passion to grow the Sitecore community, and reinforced by Sitecore MVP Ambassador recognition, also contributes to Suresh's top pics:
Keynote:

Human connections in a digital world:Discover strategies that define successful digital brands with Sitecore CMO Paige O'Neill

Keynote: Putting the customer fIrst:

Personalizing the customer journey
Don't forget to say "sup"
As you make your own personal plans for this year's Symposium, I hope our suggestions provide a few perspectives or ideas on what you are interested in doing. If you see us sitting in a session (usually in our orange polos) please say "hey" or "good session pick" or "what's up" (or just "sup" if that's your thing); whatever might get the conversation started. Also, check out our sessions, and see a demo at our booth… we've shared so much about ourselves above; now don't be a stranger! °o°