Smart Bookshelf References
Posted by sitecore\rpeplau
This page brings a lists of material produced during the development of the presentation "Face Recognition, Artificial Intelligence, and Personalization - Data-driven marketing in a brick-and-click store", run at the Sitecore Symposium 2019 in Orlando.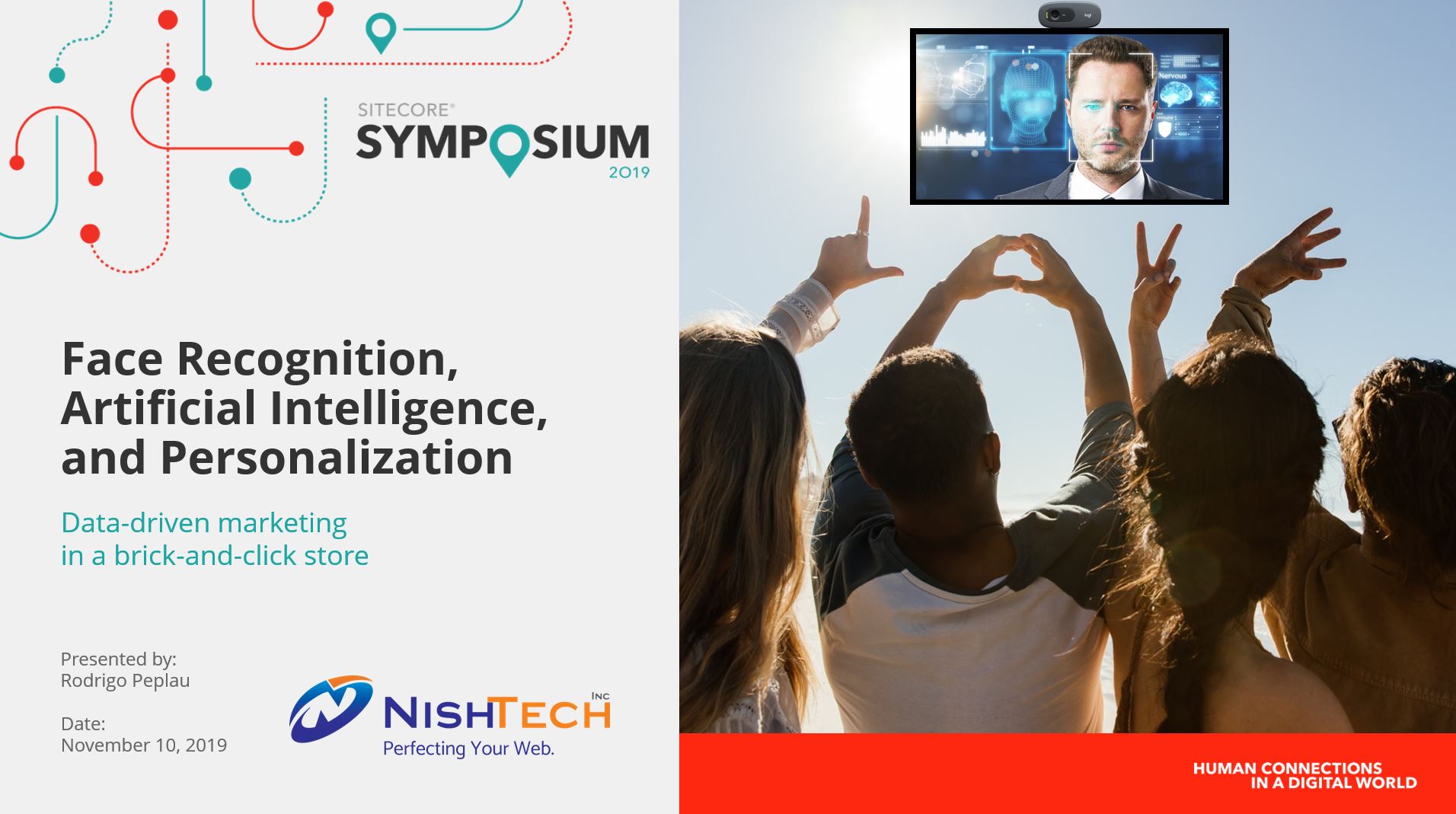 Source codes and Modules
UWP Application (Raspberry PI client) - https://bitbucket.org/nishtechinc/bookshelfapp

Implements the Face Detection loop, responsible for taking good quality pictures of a face and use it to identify the contact.
Receives book recommendations from Sitecore and shows on screen
Turns LED lights on and off, providing improved visual feedback



Module for Face Recognition with Sitecore (Hackathon winner!) - https://github.com/Sitecore-Hackathon/2019-GoHorse

Provides Sitecore Experience Forms Fields and Save Actions to execute Face Authentication (Face Login)
This module enables authentication via face recognition by integrating xConnect and external face recognition API named Kairos
The user image and data is stored in xDb via xConnect



Module for Text Emotion Analysis - /Blog/2019/June/Advanced-Tagging-with-Sitecore-Cortex-and-TextAnalytics

Using Cognitive Text Analytics for Emotion Analysis and categorization of books
Slide Decks
Version 1 - SUGCON London - April 2019 - https://tinyurl.com/qnp45q9
Version 2 - Symposium Orlando - November 2019 - https://tinyurl.com/uovsf8e
Blog posts
Videos
Smart Bookshelf Promo Video - https://youtu.be/aZYOlFXWFqQ
SUGCON London Presentation (V1) - https://youtu.be/aZYOlFXWFqQ
XConnect Face Login with Sitecore by Team Go Horse - https://youtu.be/7G1vXGdFyOE
Images
Smart Bookshelf


Smart Bookshelf Client Hardware


White Box Schematcs (Raspberry, Relay Module and 12v)

Coming soon…
Watch out for more content coming at /Blog/ and http://blog.peplau.com.br
Using AWS Personalize with Sitecore
How to use Emotion Analysis to refine book recommendations
Symposium 2019 Orlando Presentation (V1 & V2)
And more...