What is Product Information Management?
Posted by Nishtech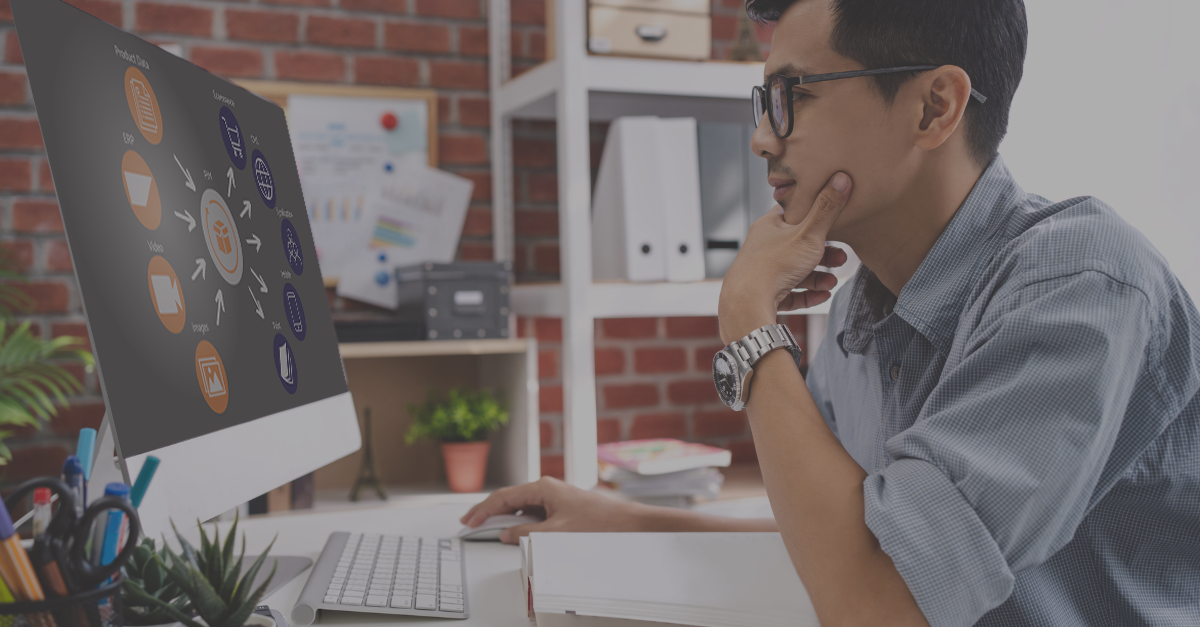 Product Information Management (PIM) is a system for managing the information necessary to market and sell products across distribution channels such as ecommerce sites, distributors, or retail stores.
In an age where businesses are taking a more aggressive approach toward multichannel marketing and sales, quality product data is critical. With easy access to the internet, potential customers are researching products before they purchase. They expect accurate information. They make buying decisions on the accessibility of information. They don't want to work to find answers.
Gaps in the data, or discrepancies in the information they access, can leave prospects with doubts and concerns that drive them to a competing product.
A PIM, or product information management system, makes it easier for businesses to organize, manage, and distribute product information. For ecommerce , PIM has become a key factor in delivering a winning product experience.
What Product Information Can a PIM Manage?
A PIM makes it easier for businesses to collect, manage, audit, edit, and deliver accurate product information. It started as a business process, but today it typically works as an application. Information that can be stored digitally can be stored and managed in a PIM.
Information in a PIM can be grouped in five categories:
Product identifiers: These could include the name of the product, a product code that could be used in an ERP, or a SKU number. For international sales, one identifier could be the global trade number (GTIN). Individual customers may also have an identifier they use for a product, such as a bin and shelf number for warehousing or a store code.
Product specifications: Size, price, weight, color, material, usage data, dimensions, and more can all be linked to a product within a PIM. While this information may not be necessary for a consumer sale, it is often vital for a business-to-business (B2B) sale.
Digital marketing assets: High-quality images, videos, digital instructions, and more can all be linked to a product in a PIM. In this way, a modern PIM acts as a Digital Asset Management (DAM) system. It provides a central repository of valuable product assets, allowing them to be easily shared with multichannel distribution and sales partners.
Marketing copy and messaging: Especially for ecommerce sales, copy such as product names, the product description, and the product listing is important. This copy can be written for a specific audience and buyer and includes SEO features to improve search and SERP (Search Engine Results Page) ranking.
Additional information: In today's age of consumer-centric search and purchasing, having additional information connected to an ecommerce page or your product will only help a sale. This information could include a user manual, case studies, reviews, or additional product listings for other items.
The information stored in the PIM is determined by the product and the needs of the buyer and market. With the power and flexibility of a PIM, you can easily adapt your assets and content to the needs of the market and product.
One of the benefits of a PIM is the ability to scale and adapt to your needs. As you add new products, new markets, and new information requirements, the PIM will scale with you.
How to Improve Sales Performance with a PIM
With a PIM, you can easily collect, manage, enhance, and distribute critical product information through ecommerce and sales channels. Managing product information used to be an error-prone and difficult task for businesses, but PIM makes it easy. With a central repository and a connection to other systems, it takes less time to provide accurate information that can easily be enhanced and updated for every sales channel.
Within the application, you'll find core functionality, including the ability to:
Collect Product Information
While you can manually input data in the PIM, it is often collected automatically with an integration to the ERP (Enterprise Resource Planning) system, the PLM (Product Lifecycle Management) system, or other applications. It can also be sent directly to the PIM via CSV files. In this way, the PIM will reduce data entry and help prevent mistakes in your product information.
Create a Central Repository to Catalog Product Information
Instead of trying to store product information in scattered and siloed databases or sources, which can include everything from your ERP to a file on an employee's desktop, to notes on a napkin, the PIM acts as a central, single source of truth. Everyone involved in supporting or selling a product works from the same platform, ensuring information consistency. It can categorize products and provides searchable data for both internal and external use.
Manage and Distribute Product Information
For multichannel sales and marketing, the PIM connects to external systems including distributor ecommerce platforms, online catalogs, or ERP and inventory systems using an API (Application Programming Interface). The PIM syncs product information, providing the accessibility and veracity that customers expect. It takes the worry of making sure everyone has the latest update off your team and makes it easy for your partners and customers to work with you.
Enhance Sales with Marketing Content
A PIM can provide more than just product information, it can also store, catalog, and distribute marketing content connected to products. Connect the PIM to DAM systems to provide images, videos, sell sheets, marketing copy, compelling product stories and case studies, and more. With additional, better tools for your sales channel partners to use, you have more control over end-to-end sales. You sell more with better, more accurate marketing.
Faster Time to Market
With PIM, you can streamline the market launch of new products. Using centralized product information, you can easily manage the different, customized demands of each sales channel and buyer. Rather than reworking a new package for each buyer and channel, you can reuse work. Quickly identify gaps and fill them. React faster and more efficiently to new demands to keep pace with change.
Increase Productivity and Sales
The tasks that a PIM manages are currently being done by employees across your company. Often it involves a spreadsheet with information and phone calls or emails to gather information. A PIM automates much of this process, so employees can work more efficiently. Without a PIM, making a change to a marketing campaign or product information across distribution channels is difficult and error prone, which can cost you revenue and sales.
PIM and Ecommerce for Business
A PIM for ecommerce, especially B2B ecommerce, ensures you can reach more customers. You'll provide those customers with the accurate product information that modern buyers demand. With a PIM, you can ensure the information on your product is market ready and designed to boost conversions.

You can take more control of the buyer's journey and purchasing decision.

With the PIM, you can support more products on the market, get products out to market faster, and support more sales and distribution channels. Your team works more efficiently, is more productive, and is better able to deliver on your B2B product sales goals.

If you have questions or want to learn more about how a PIM can work as part of a complete ecommerce solution, then contact us today.