5 Ideas to Help You Get Started with Marketing Personalization
Posted by Nishtech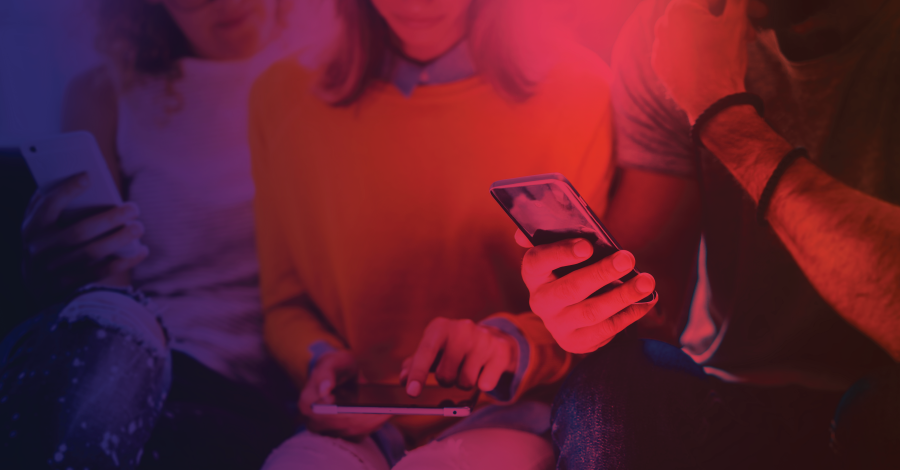 Competing in the modern digital marketplace requires you to take advantage of every tool at your disposal. Whether you're building a new site, updating your current page, or just want to explore every possible avenue of growth, marketing personalization can help you better connect to a customer or prospect, or tailor an offering to a prospect's specific needs.
What is Marketing Personalization, and How Can it Make Your Life Easier?
Marketing personalization is the process of creating unique, custom experiences for every user who visits your site. By creating these personalized experiences, you maintain interest in your product and lower the bounce rate of your page. Research has shown that 76% of consumers expect personalized experiences, so learning how to leverage these tools can help you connect with more customers and drive more sales.
5 Steps to Help You Get Started with Personalization in Digital Marketing
While it's hard to argue with the benefits of a personalized digital marketing experience, designing these custom experiences can be difficult. Not only do you need to learn about the types of customers you serve, but you also need to develop a unique content catalog that effectively captures their attention.
It can be daunting, and confusing, and tie up significant marketing resources if it isn't done right. Many businesses chose to hold off on personalization or data experience projects.
Getting started can be challenging, but once you see how personalization empowers your bottom line, enhances your inbound marketing strategy, and keeps customers coming back to your business, it will be hard to argue with the results.
Let's look at a few steps you can take to start personalizing your digital marketing.
1. Learn How to Collect the Right Data
Getting started with personalization begins with understanding how to collect the right data. Effective personalization strategies build their foundations on data, so learning how to gather this information is essential.
To get started with data collection, you might want to explore tools like email capture, form submissions and questionnaires. For the best results, it's recommended to use a mix of hard and soft data. Hard data includes things like geographic locations and product information. Soft data typically comes from customer feedback or questionnaires. By gathering both types of data, you can see where your customers are buying from, while asking them questions like how the intend to use the product.
2. Invest in Analytics
Gathering data is only the first step. Once you've compiled a healthy database of relevant customer information, the next stage in the process is to begin analyzing it. During this process, it can be helpful to work with analytical tools that help you visualize the information. Charting, graphing, and mapping your data helps you explore business trends that can give you the competitive edge you need.
3. Design Customer Profiles
Creating a high-quality webpage requires you to understand your users. While every customer is different, most businesses cater to specific demographics. Is your product designed for adults or children? Do you sell more products to men or women? What is the average age of a visitor on your site?
By asking these questions, you can begin creating customer profiles based on the data you've collected. These profiles help you understand your average customer's identity and can give you an idea of what type of person you're marketing to. They not only help you learn more about who is buying your products, but also gives insight into the demographics you aren't reaching, which is important information to have when you want to expand.
4. Create Relevant Content
After creating your customer profiles, it's time to start creating content. When designing your content calendar, make sure you reference the customer profiles you've created. Not only do these profiles tell you what type of audience you're marketing to, but they can also help you brainstorm relevant topics.
For example, if you sell a variety of tools and hardware, and most of your customers are young homeowners, then you may want to design content that teaches about the differences between similar tools. As your target customer may not be sure what the right tool is for their job, creating helpful content like this not only assists your current customers but also acts as a powerful inbound marketing tool that drives more traffic to your site.
5. Manage Work with a Digital Experience Platform
Once you've compiled an extensive content library, you should look at managing your work and efforts with a digital experience platform. These platforms are a comprehensive set of tools that work with the data and content libraries you build. They let you take control of all your company's marketing assets.
Digital experience platforms provide you with a turnkey control center that makes creating, managing, and promoting your content a breeze. To get started with a digital experience platform, we recommend that you take a look at a few options, then work with an expert for additional insight as you make a final decision.
Still Not Sure Where to Begin?
We know that collecting data, organizing it, and developing content can be a difficult process. At Nishtech, we have the expertise and experience to simplify this process for you, while still delivering the results you need.

If you want to learn more about how personalization can transform your digital marketing strategy or learn about all the other ways we can help, contact Nishtech today.