Manage Product Data like a Pro with Optimizely Product Information Management
Posted by Mamta Agrawal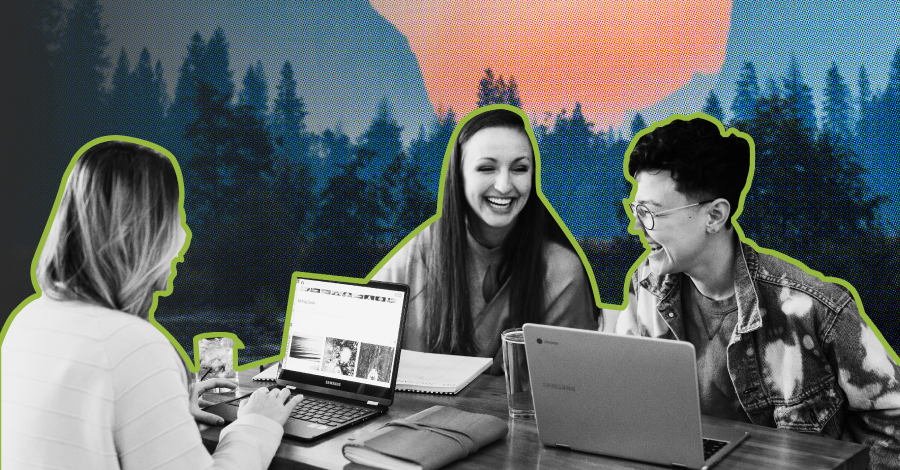 Optimizely's Product Information Management (PIM) System is a centralized hub that allows you to consolidate, manage, enrich, and access product information. Optimizely PIM is an essential part of creating a positive, consistent customer experience across all touchpoints in ecommerce catalog management. It helps businesses ensure access to rich, high-quality product information that's ready for distribution across multiple channels.
Beneath the surface
The Optimizely PIM is agile and flexible to suit current ecommerce trends. The platform is designed to scale up complex catalog requirements, with an interface that helps share data between multiple catalogs and helps in avoiding data redundancy. Let's explore some of the features.
Roles and Permissions
Optimizely PIM features a set of roles and permissions to manage access to the application. These roles and permissions help in setting up workflow for data enrichment activities.

Configure Property Groups and Properties
Product data is created using Properties data elements. Optimizely PIM provides property groups to group various properties. Property groups are designed to help you organize and make it simpler to edit product data within the system. There is no limitation on number of properties and property groups.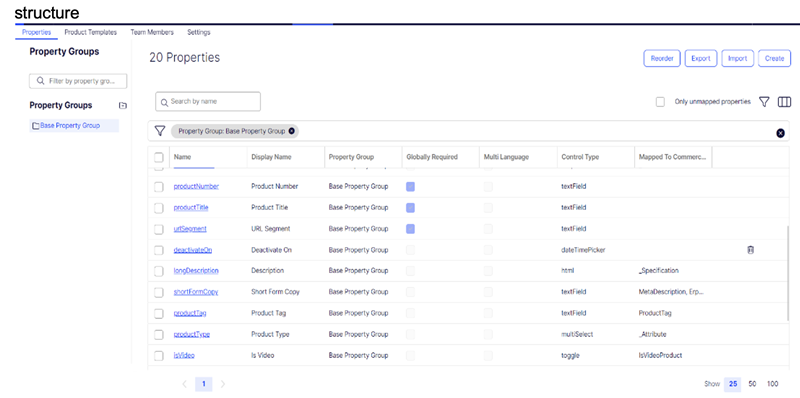 Product Templates
A product template consists of data elements that are required or recommended to define products.
Product Templates help enforce the product catalog structure defined by the business team. For example, you may create an Apparel product template that contains essential data elements for that type of product (such as Product Type, Material, and so on). You can set flags like required, recommended, or optional.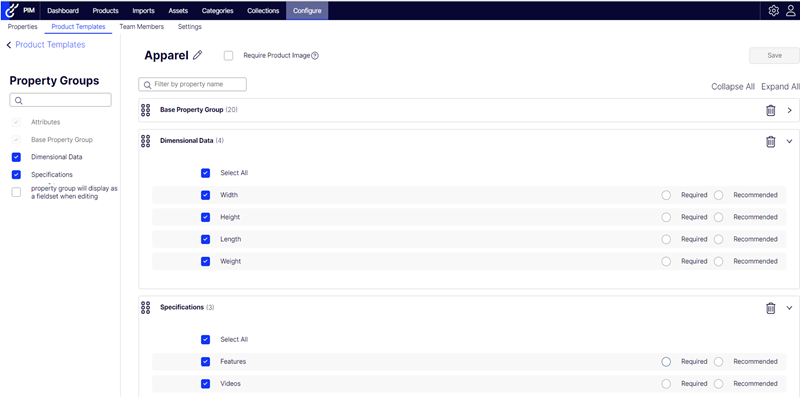 Category Trees and Categories
Optimizely PIM supports multiple category trees. In order to support multiple websites, you can have n level of category trees and organize them based on your business needs. Also, you can add categories details such as descriptions, images, and URL segments.
You can manually assign products or set up dynamic rules for product assignments.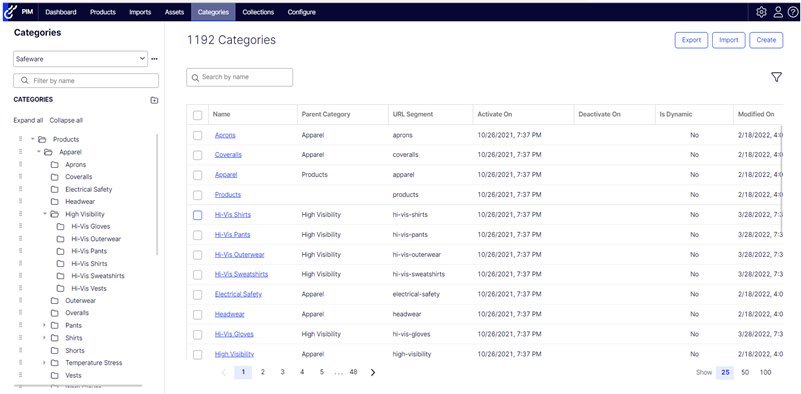 Product Assets
Optimizely PIM manages product assets as a separate entity, allowing a single asset to be associated with multiple products. Each asset record includes a name, URL, tag, and group, which assists in the search for a specific asset. The asset data is stored on a content delivery network for faster access.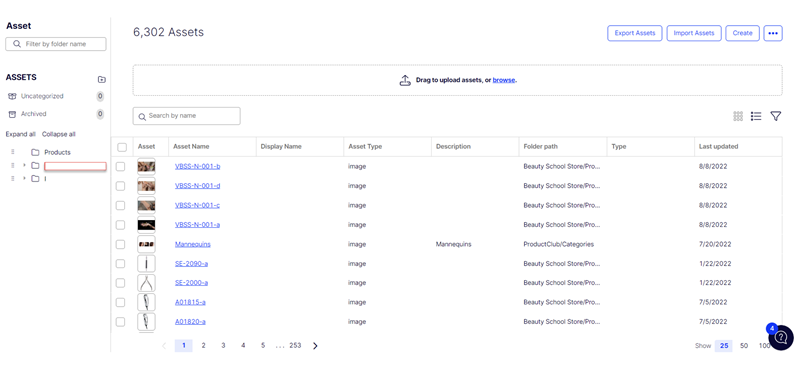 Import or Export Products
Import-Export is the key feature of Optimizely PIM. The Product Import wizard walks you through the steps of the import process. Import files must contain column headers for identifying source fields for mapping with PIM data fields.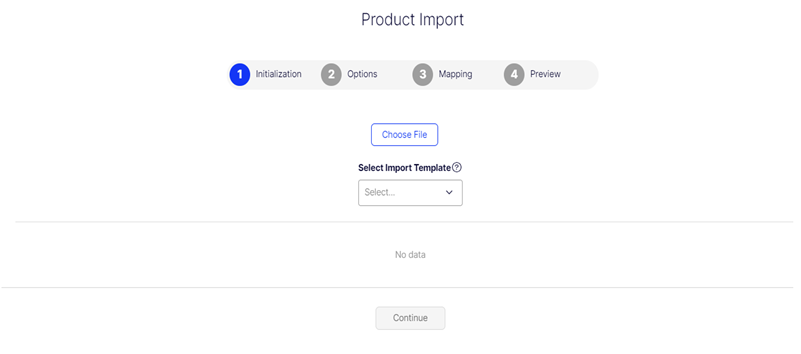 The product export process provides multiple options to allow you to refine the dataset.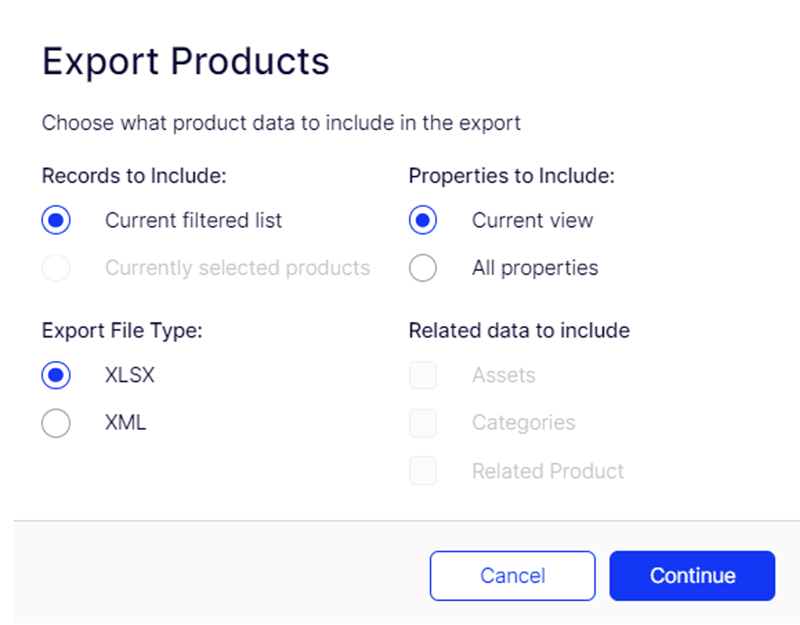 The Import-Export feature is also available for data such as images, categories, variant data, and related products.
Dashboard in Optimizely PIM
The dashboard displays product statistics by status. The dashboard focuses on products' progress through the publishing process. The dashboard makes it simple to access pending data, and statistics aid in summarizing the status.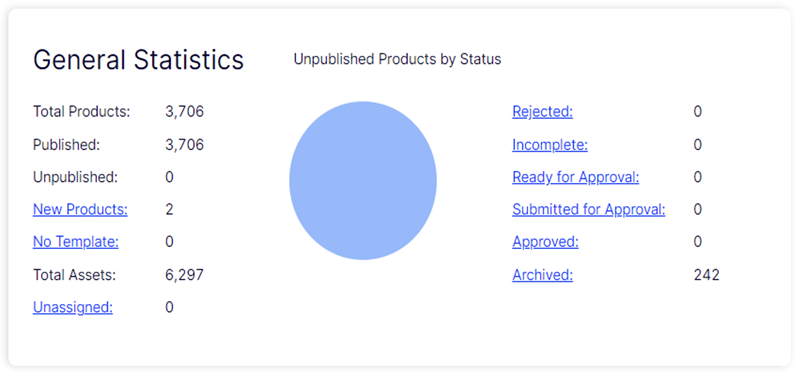 Publish Optimizely PIM updates to Configured Commerce
Optimizely PIM comes up with a process to publish approved product data. Users with admin permission can approve products for publication. Optimizely PIM gives a data enrichment workflow to support the creation, review, and approval process.

Conclusion
Optimizely PIM is natively built to integrate with Optimizely Configured Commerce and comes with powerful filtering and search capabilities. Optimizely PIM is flexible to configure based on your defined catalog structure elements like properties, assets, variant data, related products, documents, and products share between multiple catalogs.