A Comparison of B2B and B2C Ecommerce Platforms
Posted by Nishtech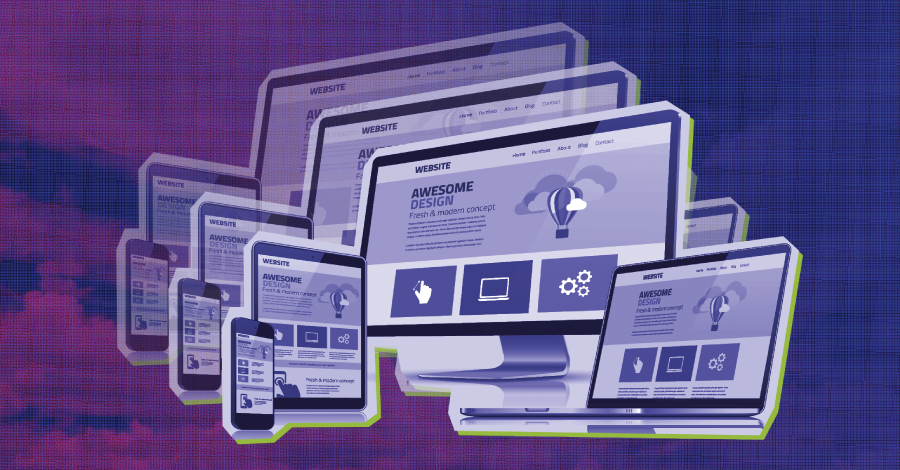 Ecommerce business has exploded in recent years.
In fact, according to a recent article in Forbes, ecommerce has grown more than 55% since the beginning of COVID. As pandemic restrictions have eased, businesses expected some adjustment to buying habits, but online sales continue to be robust. Retail ecommerce sales recently reached $1 trillion.
As customers moved online, companies worldwide boosted their online sales presence. The number of companies competing for ecommerce sales and business has increased drastically. A successful online business isn't as simple as launching a website, but there are steps you can take to set your business up for success.
That starts with selecting an ecommerce platform.
Optimizing Online Sales with an Ecommerce Platform
In the past, ecommerce was as simple as having a web page with products, prices, and a phone number. Today, customers expect and demand more from the companies they work with online.
An ecommerce platform gives businesses a jump-start on meeting those expectations. Built into the functionality of a modern ecommerce platform are the tools necessary for online sales.
However, many businesses make the mistake of selecting an ecommerce platform not suited to their needs or goals. This is especially true with B2B and B2C platforms. As many B2B companies have discovered, B2C platforms may be better known and more widely distributed, but they aren't optimized for B2B sales. Even as B2B buyers have become savvier and expect a more consumer-like buying experience, significant differences still exist between a B2B ecommerce platform and a B2C platform.
B2B Ecommerce Platform Key Features
B2B companies sell products or services to other businesses.
The buying process for B2B sales tends to be more complex, with a longer buying cycle. Approval for the B2B purchase typically involves several people or departments. A sale may involve additional research, an approval process, and even price negotiation. Sales to B2B buyers typically lead to a long-term sales relationship often supported by the platform.
To support this process, a B2B ecommerce platform should include functionality for:
In-depth product information. To support the longer sales cycle, the ecommerce site should feature videos, case studies, extensive product guides, informative content including an FAQ, and access to blogs and articles related to the product and service. That means everything necessary for in-depth product or service research.
24/7 buyer support. B2B buyers expect immediate and on-call support. Chatbots will help, but active customer and sales support should be available. This includes video calls and a dedicated sales rep.
Support for an extended sales process. You can expect a much longer buying process for B2B sales. This process could include demos, negotiations, trial periods, and more. After the initial contact, much of the work is done person-to-person with additional support from the platform.
Purchasing and future sales. Once a sale has been made, the ecommerce site should support a complex payment process and future sales using pre-set conditions. Payment and price are often negotiated and can be completed by invoice, ACH payments, or bank-to-bank transactions. Future sales and reorders should be streamlined using negotiated terms, which could include one-click reordering and pre-negotiated terms, or a managed services and inventory program.
Primary Features of B2C Ecommerce Platforms
B2C companies focus sales on individual customers.
The buying process tends to be more straightforward and immediate. An individual, rather than a group, is making the decision. With a shorter buying process, the information that the purchaser needs should be included on the page. Reviews, testimonials, and product or service information are readily available. A streamlined transaction process should be available from the ecommerce site.
To support this process, a B2C ecommerce site should include functionality for:
Highly visual consumer product information. With a shorter sales process, highly visual web pages work better for B2C sales. Other features on the page should include extensive reviews, testimonials, and social proof of the product or service. Product information looks primarily at product features and benefits, as well as linking the product to discounts or coupons.
Customer support. B2C buyers typically expect support for common questions. That makes chatbots an excellent option. Support usually involves standard returns, exchanges, and complaints, but dedicated and individualized support isn't necessary.
Shortened sales process. Higher volume and heavily discounted sales are typical with B2C ecommerce. Advertised discounts and coupons drive transactions. Access to product reviews, colorful product visuals, and fun and engaging videos all boost sales.
Quick purchasing. Easy payment options and the ability to quickly add related products to the cart should be included. Reminders to purchase and functionality to prevent abandoned carts are other key features. Payments should include options for discount codes and coupons tailored to the individual or product.
How to Select an Ecommerce Platform
There are key differences between the prospects and customers of B2B and B2C companies. The ecommerce platforms should be designed around meeting the needs of those prospects and customers.

That said, there are also similarities. In recent years, the B2B customer has demanded a more B2C experience in the buying process, while also expecting the B2B company to address and support their unique needs. Savvy B2B companies have begun addressing the digital customer experience in their sales process. This includes implementing omnichannel support for the ecommerce platform and leveraging a digital experience platform to make it easy for the sales and marketing team to curate the customer experience online.

With the right digital strategy and tools, it's possible to give B2B customers the online experience they want while supporting the requirements of B2B sales. Nishtech has prepared a free comprehensive guide that takes a deep look into in implementing and executing a B2B ecommerce program. This guide examines challenges in implementing a B2B ecommerce program and provides insight into how to select the right B2B ecommerce platform.

If you have any questions about the critical differences between B2B and B2C ecommerce platforms or want an expert evaluation of how a modern digital platform can help you meet your business goals, contact the team at Nishtech.

We're a full-service digital experience and ecommerce consultancy. We provide expertise, experience, and resources for businesses to help the reach their digital and business goals.