How to Manage Content in Optimizely CMS
Posted by Conner Templin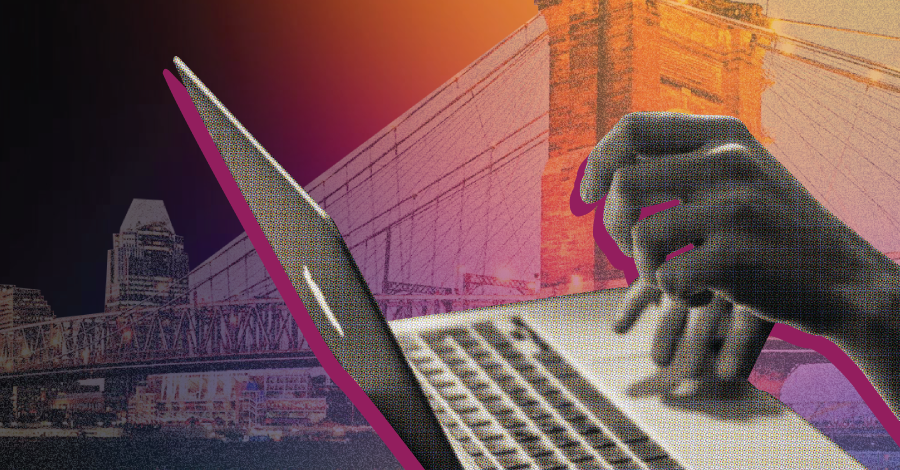 One of the most important aspects of your website is valuable content.
Great content sets your website apart from your competitors and creates strong connections between your brand and your customers.
When you first launched your company's website on Optimizely Content Management System (CMS), you probably spent a lot of time and effort creating engaging and searchable copy to live on various pages of your website. But as time goes by, your company continues to evolve and grow. You may have released new products, formed new partnerships, and made updates that you want to relay to your customers.
One of the most powerful aspects of Optimizely CMS is how easy it is for users to manage existing content and create compelling new experiences that can be distributed across several channels.In this tutorial, you'll learn how to create a new content page in Optimizely CMS yourself without the need to learn code or seek help from a web developer.
Creating a New Content Page
Let's run through how easy it is to add a content page in Optimizely CMS. Follow along with the screenshots to see how in just a few steps, a content page can be up and running.
1. Quickly add a page by clicking 'Add Page'.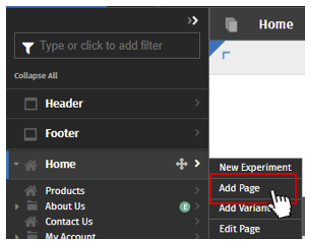 2. You will then be prompted to select what type of page you are creating. Optimizely provides content authors with out of the box page templates. For our purposes, I will select 'Content Page'.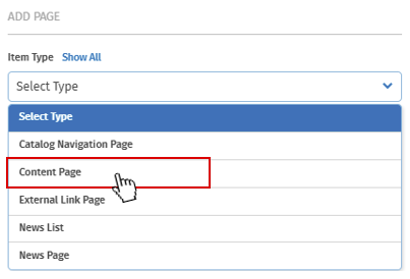 3. The content author is now presented an information tab where information such as page title, page URL, and meta description can be filled out. Also in this tab, content authors can add in custom CSS and/or JavaScript, choose to hide the footer and/or header on the page, and exclude from navigation. All this can be done without developer intervention.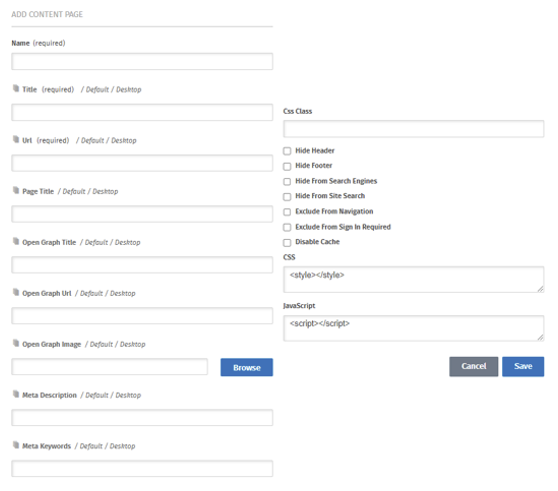 4. As soon as I click save, I am presented a blank page, ready to be filled with content.

5. Clicking the '+' in the upper right launches a menu of all the widgets I can use on this page.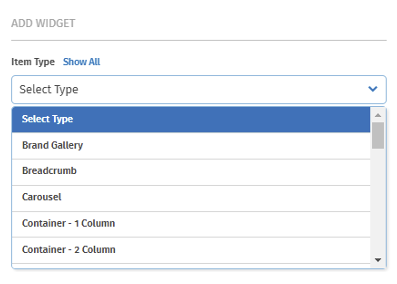 6. Just as an example, I've added multiple widgets to this newly created page. Again, this has all been done without developer interaction and without extensive knowledge of html or any other coding language.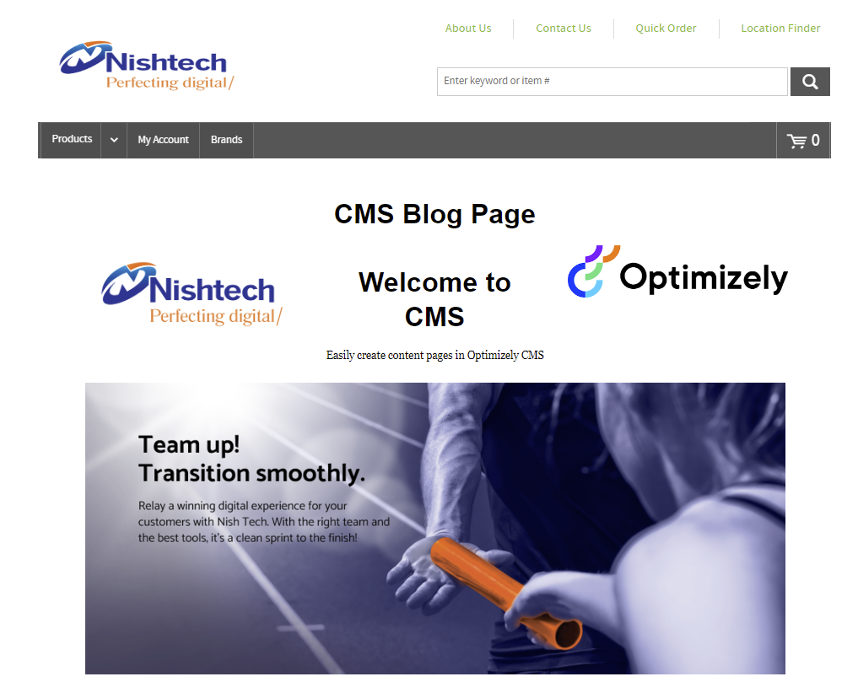 7. Optimizely CMS is more than just updates to text. Images, videos, and other forms of content can be managed in here. Optimizely provides content authors will several out of the box content widgets. As you can see in the above screenshots, this content author has utilized a few of these widgets. When I turn on the CMS editor, you can see each individual widget that has been added.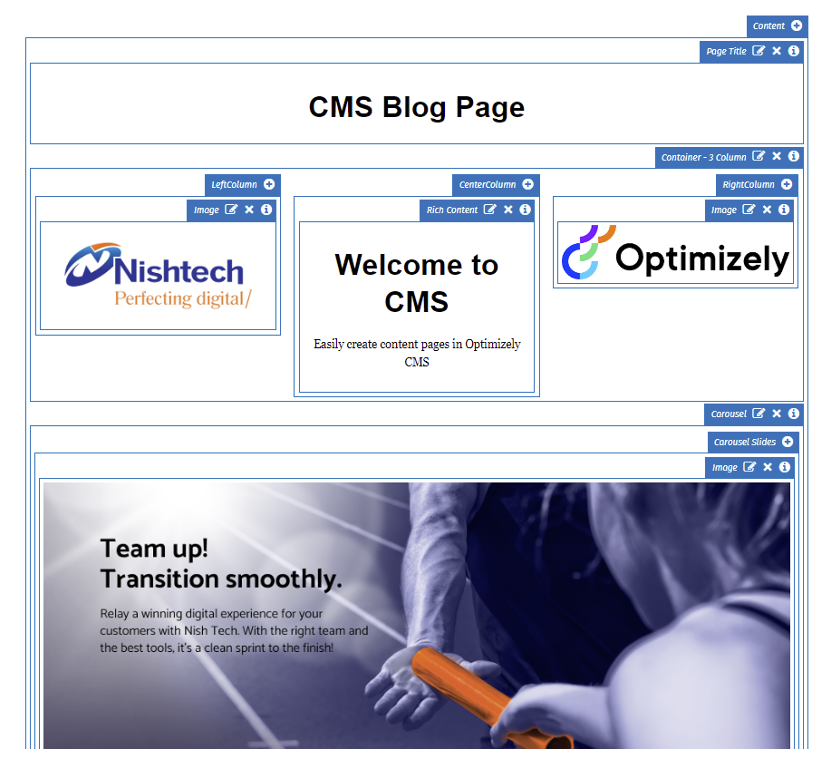 8. It is also important to note that content authors are not entirely limited to just the widgets Optimizely has created. Depending on the needs of our clients, Nishtech can develop custom content widgets that can be used to strategically deliver content based on specific requirements.
Content Storage
As a marketing expert, you know that effective content isn't just text. That's why Optimizely provides content creators with a Media Library. This is where all of your website's images like banners, icons, video, and other visual content are stored for easy access. The Media Library allows you to upload a range of different types of media files, allowing you to create exciting and engaging content. File types you can add into the Optimizely CMS Media Library include JPEG, PNG, SVG, GIF, PDF, and MP4 media formats.It truly is a central location to store all kinds of content you want to use on the site.

Content Workflows & Content Publishing
In addition to the ability to manage content widgets, Optimizely CMS also includes a wide range of features that deal with content management, specifically content workflows, and publishing:
Multiple Users
Optimizely CMS opens a new door of collaboration with content management. Multiple content authors can be in CMS at the same time.
Content Approval
Different users can have different permissions when it comes to publishing content. Other than a direct publish workflow, CMS users can set up approval flows where content must be submitted for review and approved before making it to the real site.
Content Release Schedule
Have a content widget that includes promotional information? No need to worry about hitting 'Publish' right when the marketing campaign is supposed to go live. Optimizely allows the content author to set a date for the content to go live. If the business' decision is to launch new content at 4:00 am every Monday, this can be scheduled with ease.
Personalized Content
As mentioned earlier, times have changed and are continuing to change. Optimizely's CMS allows companies to stay ahead of the curve. Customers today want the sites they shop on to be personalized – the customer feels valued.
Optimizely CMS allows for the creation of variant pages. Variant pages in Optimizely's CMS allow the content author to setup a variant of a page that will only be seen by users who meet specific criteria.
For example, if I had a site where only users who had an account could purchase products, I could show a homepage that contained content about the benefits of creating an account on my site, I can choose to only show this content to guest users. Once an account is created, that user will no longer see the guest content.
Not only did the content motivate the user to create an account, but the content opened the possibility for future purchases from the customer.
Keep Your Website Current with Fresh Content
It's critical to the success of your website to continue to edit, improve, and add fresh content to your website. Now that you feel confident in your ability to edit and create new content directly in Optimizely CMS, you can rest assured that your website can continue to stay up-to-date and serve as one of the most powerful tools in your marketing arsenal.