Lights, Camera, Engagement: How Video Can Transform Your Website
Posted by Laura Thatcher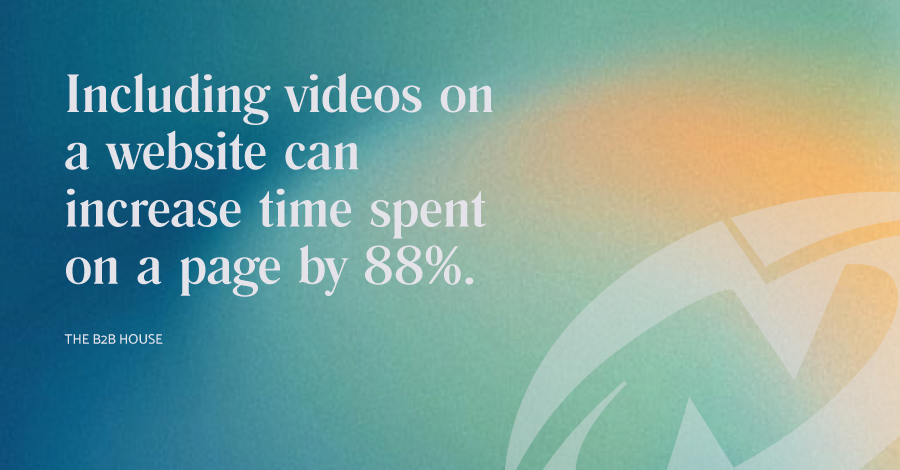 It's no secret that videos are a brilliantly effective way to tell stories and engage with your audience.
In the last couple years, we've seen the internet explode with video content. Many of us have started experimenting with creating our own videos through Instagram Reels, TikToks, and podcast episode highlights.
But have you considered how video can completely transform your website?
The Power of Video on Your Website
Adding a brand video or product video can work wonders for your website. Adding videos can increase the number of visitors to your website, retain audience attention, improve SEO, and even increase sales. However, implementing them correctly can be tricky. Let's walk through best practices of adding videos to your website, along with the best areas of your website to add them to.
How to Add Videos to Your Website:
1. Embed your videos onto your site from video platforms like YouTube and Vimeo
Uploading videos directly to your server can slow down your website's page load time, negatively impacting your website's overall performance. By embedding videos from video platforms like YouTube and Vimeo, your website can continue running at lightning speed, and your videos can get viewed on these powerful platforms, increasing your reach.
2. Optimize the Video Content
When uploading your video, it's important to optimize the content to make it more discoverable to search engines. Adding relevant descriptions, titles, and tags to your video helps Google crawl and understand the content of your video, which can improve its chances of showing up in search results. When creating descriptions and titles for your videos, make sure to include relevant keywords that relate to the video's topic, as this can help improve your website's overall SEO.
What are the best areas to add videos on my website?
1. Your Homepage
Your homepage is often the first point of contact with potential customers, so it's essential to make a strong impression. Adding a video to your homepage can quickly grab visitors' attention, showcase your brand's personality, and encourage them to explore your website further. Studies have shown that homepage videos double lead conversion rates, which means adding a video to your homepage can significantly impact your website's success. Additionally, Google prioritizes websites that use video in search rankings, so by including a video on your homepage, you can improve your SEO and increase your chances of getting discovered by potential customers.
2. Your About Page
Your About Us page is an essential part of your website, where you can introduce yourself, your team, and your brand's story. Adding a video to this page creates a personal connection with your brand and your visitors that builds trust with your audience. Videos are a powerful medium to convey emotions and personal stories and can leave a lasting impact on viewers. By sharing your story and values through a video, you can help potential customers connect with your brand and understand why you are the best choice for their needs.
3. Your Product Detail Pages
Product videos are a great way to showcase your products and help potential customers understand their features and benefits. By adding a video to your product detail pages, you can provide a more engaging and informative experience for your customers, which can lead to higher conversion rates. Product videos can also help you stand out from your competitors, as they can help customers visualize the product in use, see its size, shape, and functionality, and make an informed decision about whether to buy it. Additionally, product videos can reduce the number of returns, as customers have a better understanding of what they are purchasing before they receive it.
Conclusion
Videos are a powerful tool that can greatly impact your website's success by increasing engagement, improving SEO, and even driving sales. By adding videos to your Homepage, About page, and product pages, you can provide an immersive and engaging experience for your visitors, helping to establish your brand's identity and unique selling proposition.
If you're looking to take your website to the next level, consider working with a digital consultancy who can help you achieve your goals by creating a powerful, engaging website experience for your customers. Contact us today to learn more about how we can help you boost your website's potential.