Aspen Dental
Aspen Dental Management, Inc. (ADMI) is a dental support organization providing business and administrative support services for over 800 independently owned and operated Aspen Dental branded dental practices in the United States.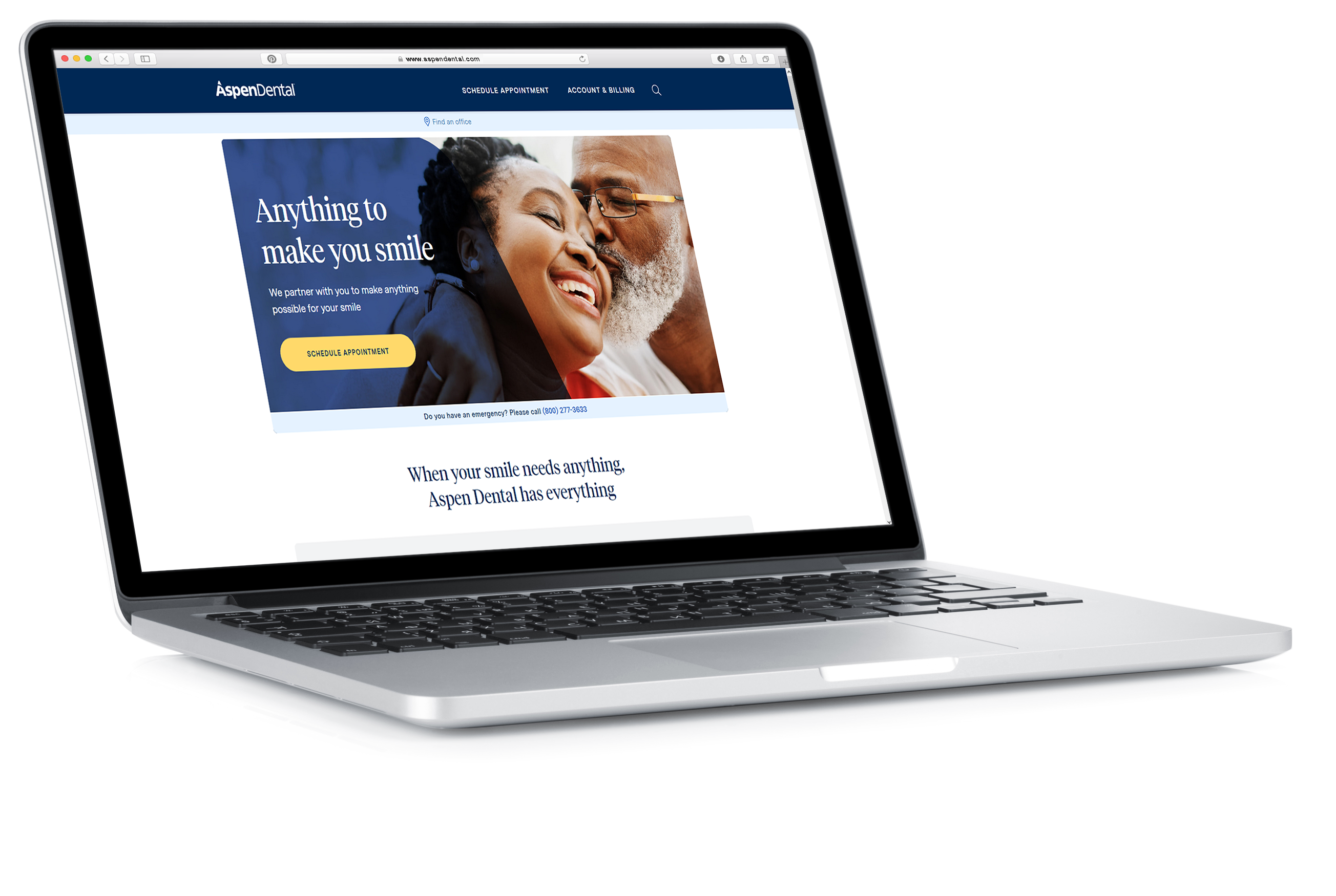 Complete Sitecore DXP project development & support and Sitecore Content Hub implementation
The Process
Starting with a Sitecore version upgrade, Nishtech worked with Aspen Dental to develop and implement an enhanced customer and internal user experience for aspendental.com. As part of this ongoing effort to enhance and support Aspen Dental's online presence, Nishtech also supports a standalone career site to drive dentists and dental professionals to work for Aspen Dental, and has completed other Sitecore based projects to drive white label products, brands, and support the in-store sales process.
In early 2021 Nishtech designed a Sitecore Content Hub installation for Aspen Dental and mapped thousands of assets from legacy sources to a structured model that could be migrated into the new platform.
The Solution
Designed Invisalign brand page
Developed custom iPad based Interactive Denture Consultation Tool (Sitecore backend)
Created a modular appointment scheduling workflow
Created dynamic lead forms for the career sites
Implemented personalization
Consolidated separate solutions with theming engine for multisite support
Implemented technology changes to support advanced features such as same-day appointments
Implemented accessibility improvements
Added core web vitals enhancements and full Google Analytics instrumentation to visualize pipelines
Content Hub solution design and implementation