K2 Integrity
K2 Integrity is the preeminent risk, compliance, investigations, and monitoring firm—built by industry leaders, driven by interdisciplinary teams, and supported by cutting-edge technology to safeguard our clients' operations, reputations, and economic security. K2 Integrity leverages unmatched multidisciplinary experience to develop cutting-edge solutions, stimulate business opportunities, and shape global economic security in a complex world.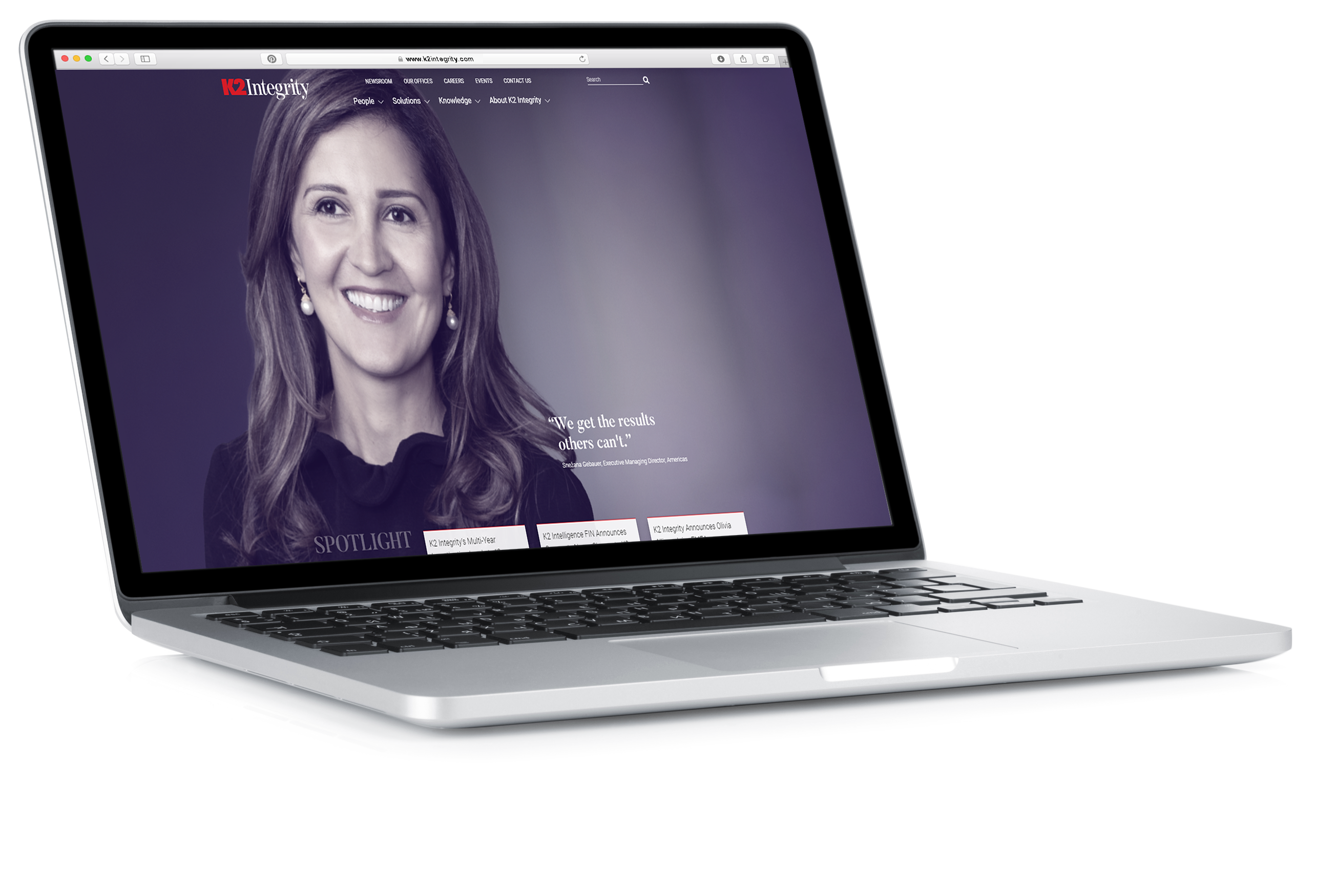 Updated user experience, improved navigation, and personalized content to enhance a new brand identity
The Challenge
When looking for updates to their website, K2 Integrity wanted to improve the customer experience, more fully utilize Sitecore's personalization features while at the same time enhance the website's overall functionality. Nishtech was originally tasked with the redesign and development of a new home page to leverage SEO opportunities and personalization opportunities. The partnership later evolved into a sitewide redesign as part of the rollout of a new brand identity.
The Solution
K2 Integrity looked to Nishtech to help them mark their continued expansion by providing a redesigned customer experience that would reinforce the way they operate and amplify their core values. Nishtech conducted a digital audit and creative workshop to develop a site design and implementation strategy that would ensure K2 Integrity's ability to maintain a commitment to their clients, their employees, and to the communities in which they live and serve.
The Results
Personalized & multivariate testable homepage
Updated and re-organized design and branding
Improved navigation & taxonomy for better conversion
Updated user experience & search functionality
Well-organized sophisticated design for professional bios
Reinforced branding for each unique solution area
Unique microsite design with personalized content & search optimized URLs