Investing or Not Investing in a Mobile Website: That is the Question
Posted by nishtech
Identifying whether a mobile website is the right choice for your business is challenging. After all, if you perform an online search for the benefits of investing in one, you'll not only find varied opinions about why you should invest, but you'll also find many others about why you should not have a separate site.
When you are in the process of making this 'to be or not to be' mobile decision, consider these two yin-yang perspectives: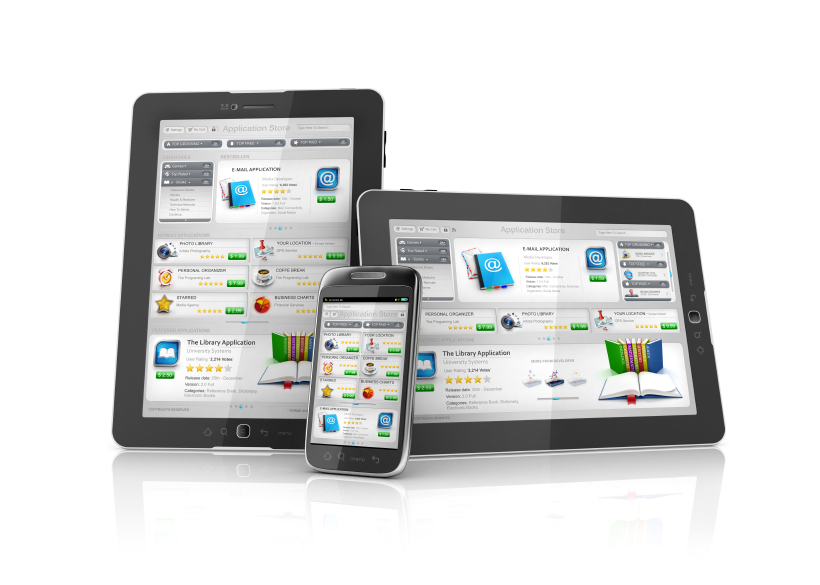 To Be Mobile
A company should understand the following steps to creating a mobile site in order to make an educated and informed decision on whether it's right or not:
1. Choosing the platform – Make sure you clearly understand the habits of your end user. For example, are they iPad users or PC/desktop users? How the user views information will be pertinent to choosing the right platform to build your mobile site.
2. Key selling points – Identify the user behaviors that are most important to building a mobile site, such as, which pages are being viewed most often on your existing website, what information do you want to share or promote frequently, and what, if any, special features will be added to the mobile version?
3. Content – Remember that mobile readers like a little content, not a lot. Keeping it simple and focused in only 3-4 navigation points will keep your readers wanting more.
4. Design – There are no right and wrong answers to designing a mobile site. Again, consider the users and build a lean site that helps move the users through it fluidly.
5. Web partners – Hire a company who has been around the block a few times, not the new development firm who decided to dip their toes into mobile site development. Reach out to peers and do research before choosing a web partner for your business.
6. Releasing your mobile website – Prior to the release date, be sure to test and optimize the site to ensure all the bugs have been worked out. A frustrating end-user experience may be disastrous to your brand.
7. ROI – Solidify the criteria that will make your mobile site successful and measure with analytics frequently to ensure the ROI is being reached.
The seven steps above are explored further and in greater detail in the free whitepaper from Sitecore.
As you begin to clearly understand all the steps to creating a powerful mobile website, it's pertinent that you also recognize some important things to avoid (a few items below, but much more in the article), courtesy of Hani Gamai:
Don't create a long URL – It must be simple to use and simple to locate, such as Macy's - m.macys.com.
Don't overdue navigation options – keep navigation easily accessible on all pages of the mobile site and limit it to 4-5 options.
Don't plan more than 5 clicks – all information should be available in 5 or less clicks; otherwise, you'll lose your end user quickly.
Don't use fancy popups, frames, tables, etc. – this just becomes more cumbersome to the user, so keep it simple and use functionality that delivers content that is easy to read.
Don't allow scrolling in multiple directions – keep scrolling to one direction, for example if the home screen is vertical, keep all other pages vertical.
Not to Be Mobile
As discussed in "Five Characteristics of a Web Development / Implementation Firm," an example of getting stuck with a static product could be creating a mobile ready website, when you don't need one. Although many IT professionals may disagree with the contents of the following (and by way of the 120+ comments I assume some do), "Why We Shouldn't Make Separate Mobile Websites" by Bruce Lawson published by Smashing Magazine.com, shares why the right decision for each customer may be different based on circumstances.
The following excerpt from Bruce explains the reasons why some websites are mobile and others are simply static versions of their current website:
"From talking to people in the industry, and from my own experience of leading a dev team, I've found that building a separate mobile website is considered to be a cheaper option in some circumstances—there may be time or budgetary constraints. Sometimes teams don't have another option but creating a separate website due to factors beyond their control. I believe that this is not ideal, but for many it's a reality."
There is not one solution that is right for every company, and every company needs to take the time to choose the right option for them. During this article, we've discussed the reasons to invest and the reasons to not invest, so if you still need more information, check out this short and sweet article: "Should Your Business Invest in a Mobile App or Website?"
Let us know if you choose to develop (or redevelop) a mobile website and one of our experts will sit down with you and answer any of your burning questions (up to one hour of time at no charge).