7 Reasons To Use The Sitecore eCommerce Accelerator (SAFIC)
Posted by sitecore\vmilitello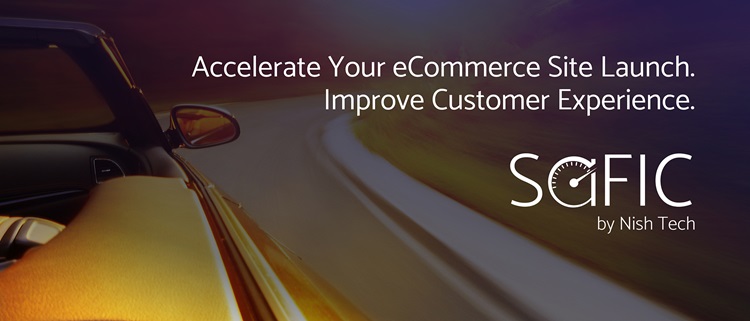 1) Accelerate your eCommerce site launch
When investing in a product it's important to get your return as soon as possible. An accelerator framework will help you drastically reduce your launch time by fully integrating Sitecore and your eCommerce platform with all of the required features ready to be deployed straight out of the box. The sooner your site is launched the sooner you will be reaping the rewards of your new eCommerce site.
2) Lower your implementation costs
Drastically lower your overall implementation costs by accelerating the development and launch time. The development foundation and integration that is put into an accelerator is a requirement of any enterprise eCommerce site so cut your costs with a time and money saving accelerator.

3) Personalized eCommerce widgets
eCommerce widgets can be placed on pages and then easily set up using the Sitecore personalization tools. These widgets can be set up to fit into any specific business process in either a B2B or B2C environment. The more you can present personalized, relevant content, the higher your sales will be.

4) Highly flexible, modularized architecture
Prebuilt widgets and components will allow you to architect your pages any way you want. The Sitecore eCommerce accelerator comes with an open architecture to alleviate much of the required foundational development. Users do not need to be developers to create pages, add components, or edit content.

5) Seamless Sitecore experience
The Sitecore platform has been fully integrated with eCommerce platforms to create a seamless experience. SAFIC is currently compatible with, but not limited to, InsiteCommerce and Sitecore Commerce. This seamless integration allows users to work more efficiently, saving more time and effort.

6) Targeted eCommerce content
Display personalized and targeted content based on which stage in the buying process the customer is in. Easily display recommended products based on the customers browsing history, personal information, and other relevant products.

7) Multivariate testable components
One of the simplest ways of optimizing your site is by using multi-variate testing. The SAFIC accelerator has been developed with testable components that can easily be tested at the time of content creation. When your site is launched, the next phase begins to fully optimize the site the maximize ease and usability.
Proven Cases: FuelBelt: FuelBelt.com - Implemented in 2 months with all new templates. 60% development cost savings.
Harbinger: HarbingerFitness.com - Implemented in 2-3 weeks. 80% development cost savings.