Sitecore Commerce Accelerator - The Journey to SAFIC
Posted by Suresh Devanan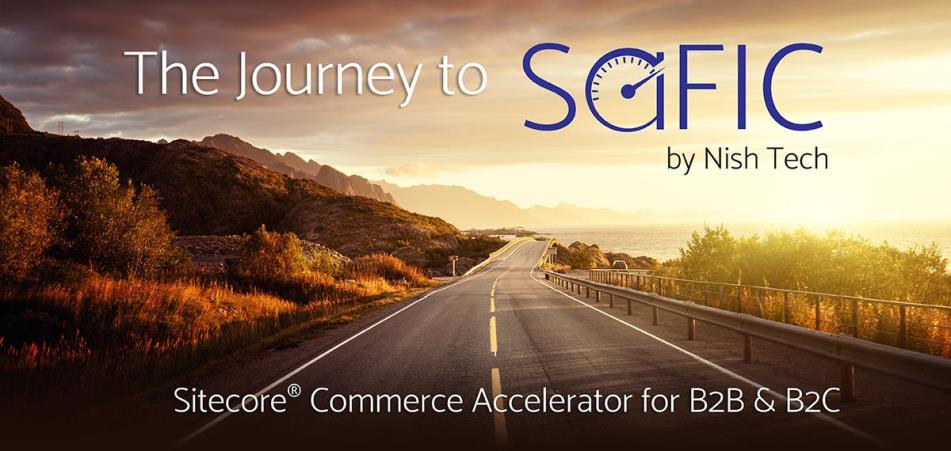 Nish Tech is an eCommerce Powerhouse experienced in implementing Sitecore based commerce solutions for B2B (Manufacturers & Distributors) and B2C (Retail & Consumer Goods) organizations for over 7 years. Last year we launched the initial version of our Sitecore Commerce Accelerator SAFIC. SAFIC is a Sitecore Accelerator Framework for Integrated Commerce. SAFIC is the first accelerator to definitively enhance the feature set that customers using Sitecore in conjunction with an eCommerce platform would need.
I would like to tell a story here on how idea of SAFIC evolved from our very first launch of a Sitecore based eCommerce project using Sitecore Enterprise eCommerce edition (SEEE). This was back in 2011 when we started the project with Sitecore eCommerce Fundamental edition (SEFE), the client requirements changed and they needed an enterprise ecommerce solution with enhanced B2B features, so we implemented the solution using SEEE. I hope you all know SEEE was actually another 3rd party ecommerce platform Insite Commerce. We developed a custom connector to integrate products in Insite to Sitecore. This allowed the client to manage the product catalog directly in Sitecore. This experience gave us an opportunity to maintain and support the legacy "Insite for Sitecore" connector and supported all Sitecore partners and customers with the new releases of the connector. We were also involved in assisting & onboarding them.
In 2013 we launched a Multi-Site / Multi-Tenant eCommerce solution for Ferno US & Ferno UK with an enhanced version of the "Insite for Sitecore" connector that we were maintaining and supporting. These experiences helped us to win the Sitecore Specialization in ecommerce Award.
In 2014, we again got an opportunity to build a new "Insite Plus Sitecore" connector from ground up using Sitecore's Commerce Connect. With this connector Nish Tech delivered 3 B2B ecommerce projects in 2015. We also supported a few Sitecore partners and customers with the new releases of "Insite Plus Sitecore" connector using Commerce Connect.
With this experience, the idea for SAFIC emerged. It was understood that both Sitecore and Insite are Enterprise level software platforms, which are structured to be developed from the ground up, causing increased implementation and development times. By creating this accelerator, organizations who are using both Sitecore and Insite Commerce will be able to greatly reduce the amount of time to launch their sites all while reducing the overall development costs. Our firm has the knowledge, expertise, and experience required to develop such an accelerator. With our experience building the first connector, along with our expertise in Sitecore development, we wanted to provide the marketplace with a product that would deliver an enhanced B2B Customer Experience. We officially launched SAFIC v1.0 First Accelerator of its kind, connecting Sitecore & Insite Commerce at Sitecore Symposium 2016.
Since we first released the accelerator we started implementing it for our clients and found some areas that needed to be improved and features that would be beneficial for all clients, such as the guest checkout feature. We want to continue to develop the product to consistently reduce the development timeline and shorten the project lengths. After only 7 months from the initial product launch, we released the first major update to SAFIC with version 2.1. The accelerator was originally designed to be used solely as an integration between Sitecore and the Insite Commerce platform but version 2.1 opens the gateway for SAFIC to be used with any eCommerce platform that has an open API like Sitecore Commerce.
Nish Tech recently launched two Implus brands Fuelbelt and Harbinger Fitness. We first launched Fuelbelt, then came Harbinger Fitness. We launched Harbinger Fitness in exactly three weeks. This was only possible because of SAFIC. Learn how we can help to launch a multisite brand in 3 weeks using SAFIC
We are very excited with the success so far with SAFIC and excited that our customers are extremely happy and see the value of using SAFIC. We are currently in development on even more brand commerce sites and are continuously evolving the product to meet the needs of SAFIC customers.