6 Product Information Management (PIM) Best Practices for B2B Ecommerce
Posted by Nishtech
Ecommerce is growing.
According to Forbes, in the United States alone, ecommerce grew to more than $870 billion in 2021. This was an increase of 14.2% over ecommerce sales in 2020, and an increase of more than 50% over 2019.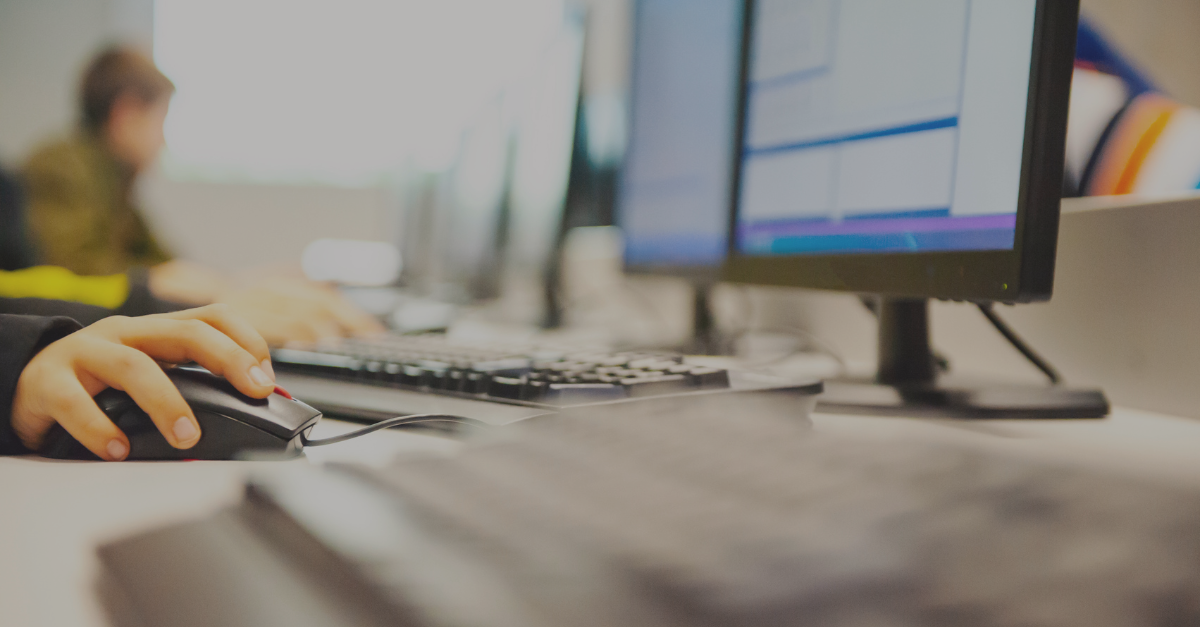 With so many customers shopping online, it pays for businesses to meet them there. The move to ecommerce, especially business-to-business transactions, has brought with it a wealth of new challenges. That includes working with new channel partners, new product information requirements, new processes for launching products, and changes to how product information is managed.
In this age of ecommerce, product information is a vital currency. Buying decisions are made not on the packaging, or even the viability of the product, but the accessibility and accuracy of product information. Rather than holding the product in their hand before making a purchase, consumers want to explore the product information, read reviews, look at the product description, and watch a video.
To support ecommerce sales and manage information for their channel partners, many businesses are turning to Product Information Management (PIM) systems.
What is PIM in Ecommerce?
Product Information Management is a system for collecting, managing, and distributing product information to market and sell products. Traditionally, this includes channels such as retail stores and distributors, but in the digital age it is especially relevant and useful for ecommerce sales.
Today, the PIM acts as a content and data management platform for product information. Relevant product information is cataloged and managed in the PIM, which then integrates with and connects to sales and marketing channels for distribution.
As beneficial as the PIM can be for businesses that sell products on ecommerce sites, it has the potential to be overwhelming. Maximizing and optimizing results with the PIM requires adapting to new processes and shifting internal resources. Successfully utilizing a PIM requires a willingness to embrace change for the better.
Product Information Management Best Practices for Ecommerce
There are steps that businesses can take to make the most out of a PIM for business to business (B2B) sales. These best practices optimize and improve the benefits that businesses see with PIM. They include:
Centralize Product Information in the PIM

There can be a reluctance to relinquish control of product information when moving from disconnected product information systems to a PIM.

People love their spreadsheets. They like the feeling of control with having a private database on their desktop, a secret file of the information they often use. This is understandable, but it can also be dangerous when marketing and selling online. A change made in that disconnected file won't be reflected in the PIM, and the channel partners have no way of knowing about it.

You need to consolidate management of product information in the PIM, and the PIM alone. Eliminate disconnected product information resources. Set up integrations to automate sharing and distribution of information in the PIM when possible. Sure, information can be generated in another system, like the ERP or PLM, but it needs to be automatically reflected in the PIM.

Over time, as people get used to accessing the PIM for information, the problems of inaccurate product information will be eliminated.

Set and Align Goals for the PIM

A successful PIM project will make the job of everyone in the company easier. You'll be able to get products to the market faster and better support distributors and partners. You'll see an improvement in your marketing. But success only happens when your team and business processes are aligned on the goals with the PIM and ecommerce.

Start by setting goals for the PIM. Align those goals with the overall business goals. The more specific you can set the goals, the better. This way, everyone understands the importance of the PIM, and how their work contributes to the business.

After writing the goals down, communicate the intentions of the PIM, how it works, and what information is handled in the PIM to everyone in the company. Using the goals and objectives, you can also set metrics and begin measuring progress.

Assign Roles and Responsibilities for the PIM

With a PIM, there will be changes in the procedures for handling product information. Smooth operation is critical for optimizing sales with a PIM. That's why it's critical to build a PIM team of key stakeholders.

Who from the engineering team will oversee moving information into the PIM? Who is responsible for training new users on the PIM? Who gathers the marketing material and product copy before it goes into the PIM? What is the procedure for removing an old product? How are product changes handled internally and in the PIM?

With a team focused on the PIM, there are clear responsibilities for managing the information in the system. This not only ensures the PIM is delivering the results and functionality you need, but it also keeps people accountable for PIM operations and processes.

Develop a Product Information Strategy

In the age of ecommerce, online customer experience is critical for sales. Product information is how you find and engage with new customers. Conversions require accurate information provided in the right channel at the right time.

The better you can manage, enhance, and enrich your product information, the more competitive your products will be. You need an ecommerce product information strategy.

Look at how you can enrich your product information. Consider the customers using that information, what they want and what they need before making a purchase decision. Look at adding videos, or high-definition images and lifestyle photos. What SEO strategy do you have for the product, and are you using it in the product description? What is your conversion strategy for online purchases? Are there steps you can take to support more sales and more conversions.

Consider how you can optimize product information, then set metrics for measuring the success. Traffic and conversions are a good place to start.

Standardize and Develop Product Categories

With a PIM in place, you have a central location to review and manage your product data. From there, you can update, edit, search, and research information.

One powerful feature of a PIM is the ability to standardize product data. Set the standard for the information and attributes associated with a product. With a standard in place, you can validate the information that is added to the PIM, ensuring that anything sent to a channel partner is error-free and consistent. Look at the categories and families of products you offer, defining their attributes and properties and creating standards for them as well. This way you can develop relationships between products, making it easier for channel partners to use the PIM and maximize sales.

This process should start by working with key stakeholders to develop the standard. It can be daunting and difficult for companies with a backlog of older products to implement standards, but it is worthwhile. Look at using the PIM to correct and update that information to drive consistency.

Create Requirements and Implementation Standards

Implementing a PIM isn't a "one-and-done" project. It is a long-term investment in your business that will pay dividends over time, and it requires processes in place to ensure you are seeing a maximum return and delivering maximum benefit to your channel partners.

Have a process in place for launching a new product. What information, at a minimum, do you need for a successful product launch? How do you inform your partners? Is there a procedure necessary for gathering the information?

You'll also need a procedure for launching a new ecommerce partner. What API and integrations do you need? Is there anything special that the partner will need to launch your products? If so, how will you handle those requirements.

Rather than coming up with a new process every time, look at recording and communicating requirements and standards to the team. With this information in place, you can begin building your own best practices for optimizing and using the PIM.
Ecommerce PIM Software and your Business
A product information management system is a competitive advantage in the tight (and growing tighter) ecommerce market. Optimizing the use of your PIM will lead to more revenue, better sales, a better customer experience, and greater business growth.

If you have questions about PIM for B2B ecommerce or want to know more about how PIM can enhance your ecommerce platform, then contact Nishtech today. Our team of experts will work with you to customize and optimize your business.