How to Use Personalization to Enhance Your SEO Strategy
Posted by Nishtech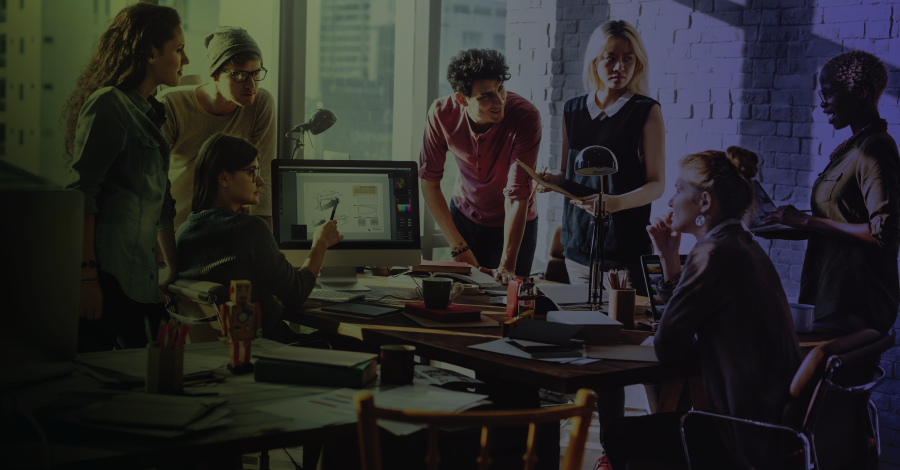 Work in marketing long enough and you'll find two types of people in the world.
There are those that think Search Engine Optimization (SEO) is the domain of warlocks and supercomputers. They believe that success in search is dependent on a mystical formula, a little verbal chicanery, and a multi-degreed marketing whiz doing magic.
And then there are those who understand that success in search isn't about mysticism. It's providing an audience with the best online experience possible. If you design web content that is delightful, easy to use, and succinctly answers questions, then you will rank well in search results.
But that doesn't mean there aren't SEO tools and strategies that will work like magic for your marketing and business goals.
The SEO and Personalization Connection
Success in SEO requires thinking like a movie director. If you understand your audience and deliver content for them, then you have the best chance of having them watch your movie (or find your website).
Personalization, or creating a tailored experience for each customer, works similarly. If you understand that customer and can deliver content personalized for them, then you can connect with them.
Today, Google is curating search results for users. Many of us know how eerily creepy it can be. It feels as if Google is tapping directly into your mind. For example, your car breaks down and suddenly Google wants to flood your SERP with ads for local mechanics. That's Google trying to curate a search experience that is unique to you.
Personalization in digital marketing aims to do the same thing — use available data to understand the audience and then curate an experience for them.
Personalization and Your SEO Strategy
When you can align the personalization efforts on your website with the curated search intent of Google, you'll see a boost across your marketing campaigns.
Google is trying to curate a search results experience for a specific audience. When it's the audience you're trying to reach, and when the Google algorithm sees and recognizes that you're also curating a delightful and wonderful personalized experience for that audience on your web page, then it will make sure the audiences see your site in search results.
Here's how you can do it:
Incorporating Language and Location
If you want to personalize and tailor a digital experience for an audience, then you'd better have content that the audience can read and understand. You need to match the audience's language, and you should have content that's optimized for the audience's location.
Language: While not every business is targeting a multilingual audience, it is critical for any personalization strategy. Your audience expects that the site will match their language of choice as much as possible. Make sure to translate the entire site, then provide users an option to pick their language and country as they browse the site. You can use hreflang tags in your HTML to let Google know which language you are using on a specific page.
Location: Just like Google lists applicable shops near you, designing your site with localized content for an audience is another way you can optimize for search. Look at using location-specific keywords and creating location-specific content for your dynamic pages. Add web and landing pages for individual locations using embedded maps. Google will prioritize these pages in search. Also, make sure to claim your Google My Business for specific locations.
Audience and Market Research
The best SEO and personalization strategy starts by knowing your audience. Audience research, asking questions, and collecting first-party data are invaluable to any marketing effort. Make sure to invest time and effort into audience research. Keep in mind, people change, and an audience can be fickle. Your audience research is never finished. You should always be learning, asking questions, and adapting your strategy to incorporate new audience data.
For example, look at social trends, industry information, and demographic data about your audience to better understand the information they are most interested in. Look at how they want the information presented, be it a video, blog, or white paper. Use your research to design content specifically for them. Use the vernacular and language that the audience uses in your long-tail keywords to ensure you optimize results in voice search.
With valuable content designed and personalized for your audience, Google will be more likely to see you as the best result for their search queries.
5 Tips for Improving Your SEO and Personalization Strategy
Language, location, and audience research are the core components of your SEO and personalization strategy, but those aren't all the tools you have available. Let's look at a few other strategies you can use.
Dynamic Content
A dynamic website includes content that changes depending on the audience. For example, if you know the time zone that a user is in, then you can adjust a clock on the site, or if you know the country, then you can have the right language load automatically for users. Or, if you know the user's name or buying history, then you can curate specific products the user may have an interest in on an ecommerce site.
Avoid Duplicate Content
Getting flagged by Google and other search engines for duplicate content is a risk when you use dynamic content. Never build an entire page with dynamic content, just adapt critical content that has been created for the specific audience. Build on the original content to ensure you have pages that will rank and to avoid problems with the web crawlers.
User Experience and Load Time
User experience on your site and page load time are critical in the eyes of Google and other search engines. A slow-loading page or a page that's bloated, hard to read, and manipulative won't rank well, even if you have an elegant and innovative personalization strategy. Make sure you prioritize awesome content and a great experience ahead of personalizing every page.
Testing and Optimization
A/B testing and other research methodologies are important for identifying the best tactics and strategies for meeting your goals and then optimizing. Collecting data isn't enough. Make sure you have a process for regularly updating your material. Use the data to optimize and improve. As you work, create a best practices methodology for rolling out new campaigns.
Analytics and Reporting
A method of reporting and analyzing the results of your efforts should be part of any marketing strategy. Determine a strategy for collecting data. Identify your critical KPIs and then set up regular reporting, data collection, and analysis. Find what works and adjust your strategies as you get better information on your audience.
Getting Started with Personalization and SEO
Implementing personalization strategies in your digital marketing can be intimidating. Trying to make your SEO work while crafting content that's personalized for your audience can feel even more daunting.

Start with a small, initial first step. Conduct in-depth market and audience research. Get to know the people you are trying to reach and identify information about them that you feel confident in using in your marketing.

Next, make sure your language and location strategy are implemented on your site. That's your baseline, but once you have that, look at other opportunities where you can use personalization and dynamic content.

If you really want to take personalization to the next level, consider a digital experience platform like Optimizely. Systems like this are customer-centric and built to enhance the digital experience. Rather than building from scratch, you can use the tools on the platform to combine information and content to curate the customer experience.

If you want to learn more about how you can use personalization and SEO to reach your business goals, connect with one of our experts. We're available to discuss your needs and offer ideas for building a personalization strategy for your business.