What is Personalization in Digital Marketing?
Posted by Nishtech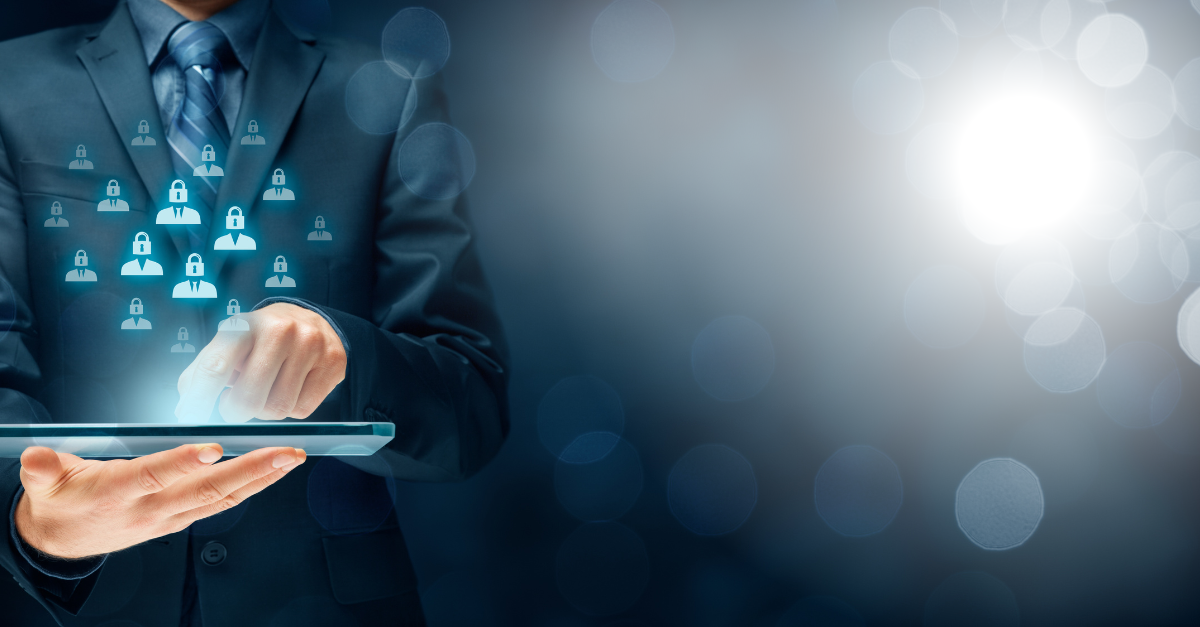 Personalization is nothing new in sales and marketing.
We're more likely to shop in the local brick-and-mortar stores where people know us. Imagine stepping into a bakery. The sales clerk greets you by name with a smile on their face. Maybe you were coming in for a loaf of bread, but that smile and a few pleasant words, and suddenly you're also buying cookies and a coffee cake. This is known as personalization.
Early digital marketing efforts recognized the fact that personalization works in sales because purchase decisions are made on emotion, not just logic. Tactics like adding a recipient's first name to the subject line of an email increase the open rates as much as 22%. Think of it like a warm greeting from a friend at the bakery, but for an online sale.
Personalization and Online Sales Today
Today's prospects and customers expect a much deeper level of personalization in their online experience than just a name in the subject line.
They want a personalized online experience. A website customized around their needs with the products and information they are looking for. They want an ecommerce shopping experience focused on their interests with suggestions related to them. They want emails and ads designed with them in mind.
To meet these expectations, businesses need to up their digital marketing game.
What Is Personalization?
Before we dig into how companies can deliver personalization in digital marketing, let's take a closer look at personalization.
In digital marketing, personalization is tailoring or adapting the online experience based on data and information about a person. This isn't just on your website, but along every marketing and communication channel.
Consider digital ads. Ads have become synonymous with the online experience, but studies have shown that customized or personalized ads are significantly more effective at reaching people. Similarly, companies are actively using personalization to improve the chatbot experience. People using the chatbot will provide information (such as a question for the company, or information on the products they are looking for) which the business can use to provide a more personal experience. With the chatbot, they can give better answers, or provide more focused options that the user can review.
As businesses continue to refine and improve their digital marketing, they are increasingly relying on personalization to improve the digital experience and build a relationship with the customer.
The Connection Between Personalization and Digital Marketing
The key to successfully using personalization is in leveraging and using information provided by or gathered on the customer, and then tailoring the marketing and communication using this information.
Think of it this way: Your digital marketing consists of the channels in which you can engage with the prospect or customer, and the prospect or customer can engage with you. These channels could be social media, your email marketing, a blog with a discussion board, or an ecommerce site where the customer can select a product and purchase it.
Personalization is the actions you take to customize and adapt your digital marketing for the individual customer. The more that you know about the individual — their interests, preferences, needs, dislikes, and prospects, then the better you can tailor that communication to them.
With enough data, you can show them exactly what they want, sometimes even before they know what they're looking for.
They key to improving your marketing with personalization is collecting and analyzing the data. Once you begin to collect information on a customer or prospect, and have the tools to adapt your digital experience, there are many ways you can deliver personalization in your digital marketing.
How to Personalize Your Digital Marketing
Many companies are turning to digital experience platforms (DXP) for managing the online customer experience.
DXPs aggregate the data collected on a user. This could include first-party data, or data that is collected directly from the user such as purchase history, actions taken on a website such as clicking on a button, filling out a survey, or liking a social media post.
In addition, by using integrations and connections, you can potentially pull in second-party data, or information that isn't collected directly but is shared by a trusted partner. This could be purchase history from another ecommerce site that is reselling your product.
By using this data, the platform can build a deeper and more useful customer insight. With the automation and systems built into the platform, companies can use the insight to respond quickly and efficiently in providing a customized and delightful experience for customers.
Integrated DXPs provide not only the tools to manage and analyze user data, but also adapt the marketing channels for the individual. This ensures that your digital marketing delivers the consistent and delightful customer experience every time an individual engages with your online property.
It takes the guesswork out of planning your personalization strategy and eliminates the frustration that many prospects feel in navigating your digital marketing.
Take Your Digital Marketing to the Next Level
As machine learning and AI are providing businesses more tools for personalization, companies have even more opportunities to engage with customers and prospects.

Prospects expect that if they are willing to offer personal information, like preferences or filling out a survey, then the businesses they work with will use it wisely to provide a better, more delightful online experience. If a company can't deliver on that expectation, then the customer will find a competitor who can.

If you're interested in learning more about personalization and digital marketing or want to see how you can leverage a DXP for your company, then contact us to set up a no-obligation call with one of our digital experts. We can analyze your business goals and provide you with options.