How to Improve your Customer Experience with Product Information Management
Posted by Nishtech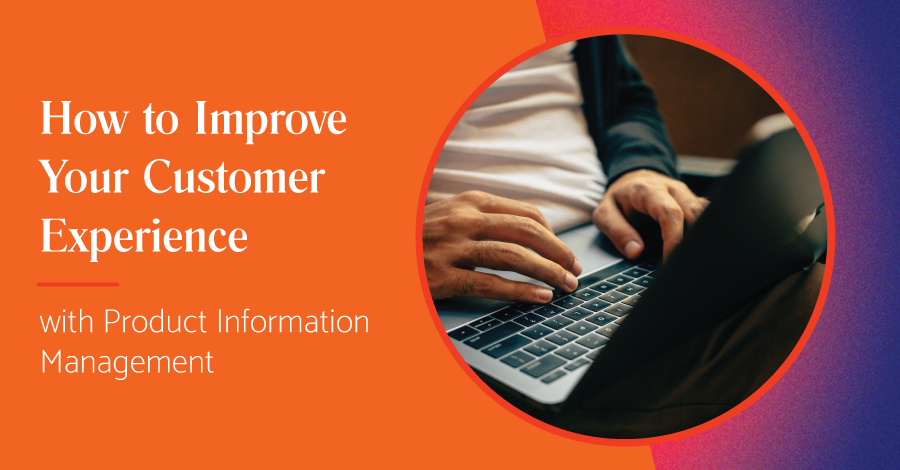 Modern consumers are inundated with choices. They have access to thousands of online retailers, with hundreds of products to browse on each site. To succeed in the digital marketplace, you need more than visibility. You need an effortless and enjoyable customer experience.
Designing a customer experience is a difficult and time-consuming process. While there is no magic wand you can wave to create the ultimate shopping platform, understanding how to use the tools at your disposal is the next best thing. And within your toolbox, a product information management system is one of the most effective and easy to use.
What Is a Product Information Management System?
Product information management (PIM) is a system for managing and distributing enterprise assets across various teams. An effective PIM catalogs your products, updates inventories and integrates with your existing data systems.
More than ever, consumers want access to information before making a buying decision. They look at dozens of similar products before making a purchase, and the products with the best information and easiest ecommerce platform to use tend to win. If you're committed to designing a shopping experience around what your customers want, then using a PIM system is essential.
5 Benefits of Using a PIM System
Whether you're looking to upgrade your business's resources, or just want to learn how to get the most out of your existing tools, understanding how to utilize the full extent of your PIM's capabilities can help. Here are five ways that a PIM system helps you improve your customer experience.
You Can Automate Important Processes

Making the transition to digital isn't easy. Many companies still rely on traditional spreadsheets, or even pen and paper, to track their inventory. While upgrading to an electronic platform can take time, the effort is worth it.

When your PIM system is the central management point for product information, it automatically updates that information across your organization and partners, tracks inventory changes, and even collects feedback from customers. If you want to free up more time for your team to work one-on-one with customers, find a PIM that can automate tasks that are currently taking hours of their day.

Customers Receive More Accurate Product Information

Automation not only lets your employees focus on more important tasks, it also increases the reliability of information your customers have access to. When receiving a product that doesn't match the description, or one that arrives late due to inventory shortages, customers can get angry. Angry customers lead to negative reviews and lost opportunities on future sales.

When you let a PIM system handle these updates, you can rest easy knowing that visitors to your site are working with information that's up to date and reliable. It also builds trust with your customers, because they know your business is reliable, which can lead to more sales in the future.

PIMs Improve Collaboration

If your enterprise operates at multiple locations, then using a PIM improves the way your team members work together. Product information management systems update in real-time, so you can communicate with team members who have the same set of information in front of them.

When a product update happens, the PIM provides a convenient and collaborative platform for working through the change. Everyone goes to the same place for product information, and everyone knows that information is correct. Rather than figuring out who to talk to about the change, and hoping you didn't forget anyone, you can trust the PIM to handle it.

Your Enterprise Gains a Single Source of Truth

With real-time updates to the central database, PIM systems act as a central source of truth for your organization. You never need to worry about double checking the inventory or product specifications of an item again. When using a PIM, you ensure that everyone at the company is working from the same set of data.

By unifying your enterprise's information in this way, PIMs reduce mistakes and increase efficiency. You can easily track orders and manage customer profiles without worrying about affecting other organizations. Everyone within the company is kept on the same page, and you reduce the potential for negative customer experiences.

Products Get to Market Faster

Introducing a new product is a complicated process. It takes time to build product pages, write specifications and manage shipments of the new design. When working with a PIM, you're able to get new products to market faster than ever before.

Your PIM streamlines product launches from start to finish, so you don't need to juggle multiple sets of data and conflicting timelines. Launching products with the help of your PIM system gives consumers the relevant information right away and makes it easy for them to get excited about their new purchase.
How to Create an Amazing Customer Experience with Your PIM
If you want to create amazing customer experiences, you need to learn how to get the most out of your PIM system. Here are a few tips and best practices you can follow to help improve the way you use product information management.
Define the Scope of Your System
While a PIM is an excellent enterprise-wide resource, it's important to define the scope of your system. If you want to use your PIM to handle communication between teams, product launches, updates to existing merchandise pages and everything in between, it can easily handle these tasks.
If you only want to use your PIM to manage inventory and track customer engagement, then it's important to decide on the scope before implementing your system. It's not helpful if one location uses the PIM for everything, while another uses it for only a few functions. Ensuring that everyone in your company uses this tool in the same way promotes consistency and increases customer satisfaction through better service.
Create Different Levels of Access
It can be amazing when everyone in your company has access to the PIM's central database, but you don't want one employee's mistake to wipe out an entire product page. By creating different levels of access, you can limit how much each team member can affect the system.
For example, you may want to give management the ability to edit customer profiles and change product pages but limit new employees' ability to delete data. Mistakes happen, and it's important to limit the damage they cause by reducing the amount of power an employee has until they are trained to use the system.
Standardize Your Information
For the best experience, it's important to standardize the information in your company. It can be confusing if one product measures specifications in inches, while another uses centimeters. You don't want to ship a product five months late because a team member wasn't aware that they write the date differently in Europe versus America.
If you operate in multiple countries, the PIM enables region-based profiles. If you only operate in one country, then it's important to ensure that everyone in your organization knows the correct units to use when entering data into the PIM. Standardizing your information promotes reliable service and can produce a more enjoyable experience for your buyers.
Integrate with Data Systems
PIMs are an amazing tool, but they are only as strong as the data you feed them. If your company already has data systems, then you may want to explore PIMs that integrate with those systems in order to better manage specific product information. Sure, your ERP can handle invoices, but it was never designed for managing product updates for your ecommerce partners.
Integrating with your existing tools makes the transition to using a PIM smoother and ensures that you get the most out of your new system, and product information is consistent and correct across your business.
Leverage Omnichannel Strategies
To create the best customer experiences, you need to adapt to the way your users browse the web. More consumers are shopping on their phones and mobile devices than desktop computers, so designing a website that works on any device is essential.
Using a PIM lets you create omnichannel strategies that address the needs of every consumer who visits your site, whether they are browsing on their phone, desktop, or refrigerator.
Let the Experts at Nishtech Take Your PIM to the Next Level
If you're looking to improve the way your enterprise uses a PIM or want to learn more about how one of these systems can modernize the way you do business, contact Nishtech today. Our experts understand how to find the best system for your unique needs. We want to help give your business the best tools available, so take the time to learn how we can help.