What Is a Digital Experience Platform?
Posted by Nishtech
Consolidating your digital tools while managing your daily operations is not an easy process.
Even for companies that are running modern, online enterprises, it can be challenging to keep every team up to date. This difficulty is compounded as companies digitize and upgrade from more traditional processes.
If you want to streamline your operation's management of digital assets, then you need to embrace the functionality and benefits of a digital experience platform (DXP). Communicating and interacting with your customers has never been more important, so take the time to learn how this technology can reinvent the way you do business.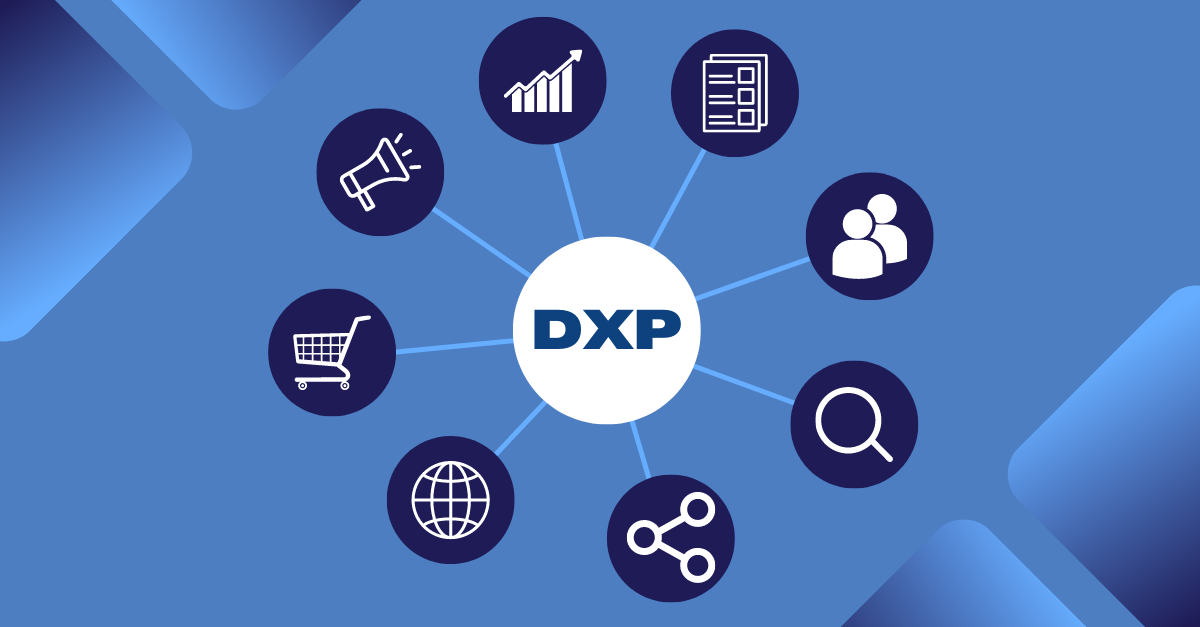 What Is a Digital Experience Platform?
To understand why digital experience platforms are some of the most powerful tools in the arsenal of modern businesses, it's important to understand their history.
If you run an operation with any sort of online presence, then you've probably heard of content management systems (CMS). A CMS is a virtual repository that makes it easy to manage the different types of content that your business uses, whether it's sales presentations or marketing resources. The prevalent use of CMSs has made businesses more agile and adaptable than ever before, but they aren't perfect.
Digital Experience Platforms (DXP) are the next step in the evolution of the CMS. While content management systems make it easy for individual team members to manage their professional resources, the decentralized use of these systems often leads to content silos and unevenly distributed assets across teams.
DXPs combine the functionality of a CMS with web experience management software and a host of other digital tools. Combining these various tools into a centralized system allows companies to consolidate resources while giving every employee access to the most up-to-date information. Some companies offer digital experience platform suites as full-service software solutions, whereas other DXPs work over a web of integration and cross-platform support between different apps.
To identify the best solution for your company, it's helpful to look at how digital experience platforms operate.
How Do Digital Experience Platforms Work?
Understanding how digital experience platforms work can help you decide on the solution that best suits your business. Every DXP solution is different, so it's important to review your options. The main distinctions between DXP systems are whether they are a full-suite or integration-based system, and whether they are CMS-heritage, portal-heritage, or commerce-heritage.
Full-suite DXPs
Full-suite DXPs are less common than their counterparts but can be an attractive choice for many businesses. This type of software comes as a complete package, offered by a single company. They offer a wide variety of features and can be easy to implement. This type of DXP is a great choice for companies that are transitioning to digital and don't already have a variety of online tools.
Integration-based DXPs
Integration-based DXPs are platforms comprised of many different applications, connected through integrations. If your company already relies on a variety of tools like CMSs, WEMs and ecommerce portals, then you might want to combine them into a unified digital experience platform.
Integration-based DXPs are a great choice for companies that don't want to abandon their current tools, or that want to create a custom solution by combining multiple apps.
CMS-heritage DXPs
As the name suggests, CMS-heritage DXPs are an advanced type of CMS that combine with other apps through integrations to provide the functionality of a digital experience platform. This type of DXP focuses on the needs of creative departments like marketing. Evolving from a CMS, this type of digital experience platform specializes in content management but provides a variety of other features.
Portal-heritage DXPs
Portal-heritage DXPs are based on customer portal systems. They are typically used for nurturing long-term relationships with customers by providing access to support teams. These digital experience platforms are a great choice for businesses who have extensive customer-service departments.
Commerce-heritage DXPs
Commerce-heritage DXPs focus on supporting online shopping activities. They provide retail companies with a centralized database of product information, buying trends and customer information. They are often used by businesses that want to focus on their ecommerce experience.
How Can Digital Experience Platforms Help?
While these different types of DXPs offer a variety of features and specializations, there are some common services and benefits amongst them. Here are a few of the key benefits and features of digital experience platforms:
Centralized Control of Assets
One of the greatest benefits of using a DXP compared to a CMS is that you can implement a centralized control system. DXPs allow you to manage the content libraries within multiple CMSs, even letting you push updates that standardize the information within every CMS in your company. This centralized control helps you keep your teams connected, while also streamlining the communication process.
Consolidation of Multiple Technologies
While it can be helpful to think of a digital experience platform as a single, central control center, a better way to look at it may be a universal remote control. When using a DXP, the system typically relies on integrations between your enterprise applications to transfer data between departments. These integrations work together to form a dashboard that lets you control the data and functionality of different apps from a single touchpoint.
Connected Content Management
Just like a CMS, a DXP can manage the content your business uses. Whether you're running ad campaigns, managing social accounts, or sending out email newsletters, your DXP allows you to seamlessly access, edit and distribute content from a central tool, the DXP, to the teams who need it.
Ecommerce Integrations
A major difference between traditional CMS and DXP systems is the ability to manage ecommerce. Digital experience platforms work with the back-end systems that handle things like payments, order tracking and digital storefronts. These connections make it easy for you to manage different tasks all from one central platform.
Comprehensive Insight and Analytics
A digital experience platform connects every relevant online system within your company. Through these connections, DXPs can generate insights and produce comprehensive analytics reports based on your business's data. Using a DXP, you're able to generate reports on user behavior, employee workflows and engagement metrics.
A Flexible Architecture
When using an integration based DXP, flexibility is one of the major benefits. If you decide that one of your tools isn't providing you the ROI you need, or you want to upgrade to a new service, it's easy to remove the existing application and introduce the new one. This flexible architecture makes using a DXP an attractive proposition for many companies. You never need to worry about the support of your system or whether your tools are outdated.
A Comprehensive Digitalization Strategy
If you want to explore your options with a new digital experience platform today, Nishtech can help.

Our experts work with you to craft the best solution for your business. With our experience and industry-leading processes, we can streamline and enhance the transition from old and problematic systems to a powerful tool customized to directly address your needs and requirements from start to finish.

If you want to learn more or have questions, contact us and speak to one of our digital experience platform experts today.