6 Digital Marketing Strategies and Campaigns You Can Enhance with Personalization
Posted by Nishtech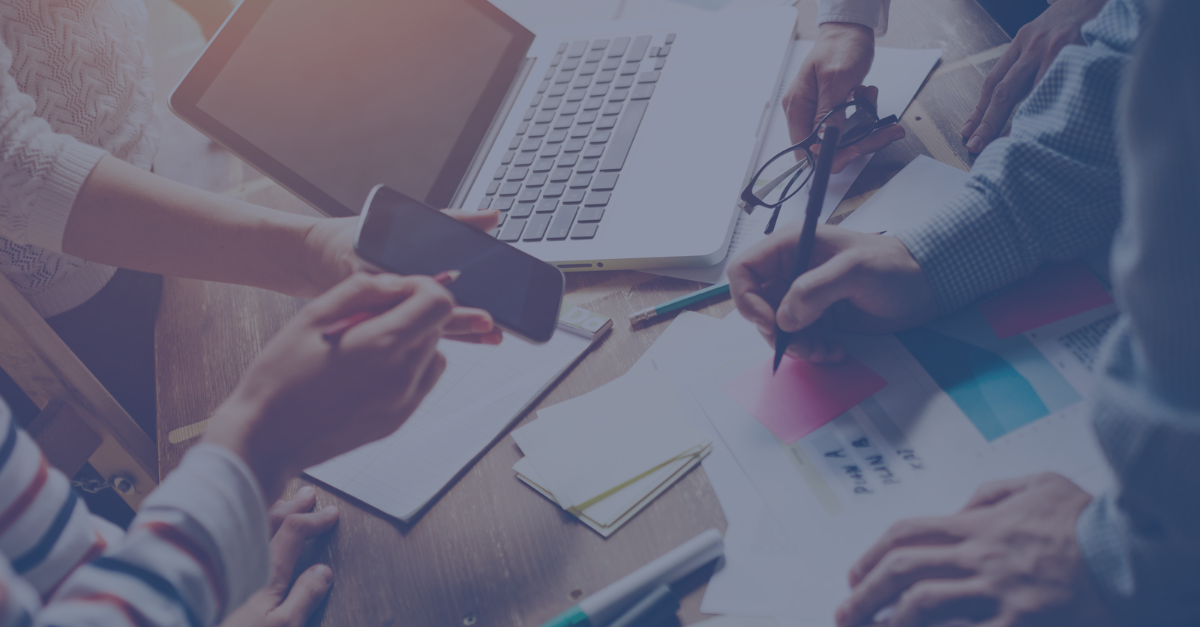 Digital marketing is constantly evolving.
As users find new channels and opportunities to experience and explore content, businesses need to find new ways to reach and interact with prospects and customers. Savvy marketing professionals need to keep up. That means leveraging the latest tools and technologies.
Today, that means incorporating personalization in your digital marketing.
What is Personalized Digital Marketing
Personalization means tailoring a digital experience to a specific prospect or customer.
By collecting and using customer information and data, then adapting content using tools like automation, a business can provide a measurably better experience for a customer. Rather than pushing new content out and hoping a prospect finds what they want, a business can adapt how they approach the user. They can design content they know a customer wants, personalizing the experience.
… And who doesn't want content and an online experience designed for them?
Six Examples of Personalized Digital Marketing
Let's look at a few ways you can start incorporating personalization in your digital campaigns to better reach and interact with prospects and customers.
Personalized Abandoned Cart and Follow-up Emails
An abandoned cart email uses customer interaction data from an ecommerce site to entice them to complete a purchase. It's been a useful tool for increasing sales, but today you can customize that email with related products and additional useful information. You could also add products that similar users have purchased to leverage a user's Fear of Missing Out (FOMO). It's another way you can help customers find what they need.
Track and Use Customer Preferences
Want to know what your customers want? Try asking them. But, if you do, make sure you are ready to use the recommendations. If a customer only wants to be contacted via text messages or email, then contact them that way. If they only want to see certain products or don't want to see products from one brand, then listen to them. If you can, then customers will reward you with their business. Data like this can be stored in the CRM to tailor personalized campaigns for individual customers, campaigns that they've designed.
Product Customization and Personalization
With a Product Information Management (PIM) system and virtualization system, prospects can start customizing a product before they purchase. Imagine using a different pattern on a chair or changing the color of a bag. Let the user download the customized product or share it on social media for some powerful user-generated marketing. Then, when the user comes back to the site you can have their saved preferences already loaded and waiting for them.
End-of-the-Year Reports
Once you start tracking and managing user generated data, you can better start telling the story of that customer. That's not only useful for you and your marketing team, but also the customer. Use that data to provide a user-generate "year-end report" of their purchases and activity of the site. Identify a top social media post to remind them of their success or prepare a quick video of some of the products they purchased. This customized report not only shows the overall value of your products or services but it's also fun! Make it easy for customers to share with their friends for even more visibility.
Targeted Follow-Up Emails
Once you begin tracking the activity of a user on your site or in an app, that data lets you customize a follow-up email with recommended and useful next steps. For example, if a user didn't sign up for the newsletter, then make that part of the offer. If they purchased something, then offer them instructions on making the most of the new purchase or a coupon for a related purchase. The goal shouldn't just be boosting profits but helping the customer with useful information and building a relationship.
Personalized Social Media Marketing
Interacting with customers, even digitally, can boost sales and increase customer loyalty. Rather than sending an email with additional recommendations or follow-up information, send a quick personal direct message (DM) over social media. Make sure it directly addresses the customer or prospect and provides relevant information and provides them with an easy way to respond. Set up automation to take the effort out of your social media marketing and make sure you are responding in a timely manner.
How to Make Personalization Work for Your Digital Marketing
The future of digital marketing is personalization. As companies refine and enhance their digital marketing strategy, it's only natural that customers seek out and return to businesses that offer a better digital experience.

If you're interested in learning more about personalization and the tools that can help with your digital marketing efforts, then contact Nishtech today. Let us know what your business goals are, and we will work with your team to design a solution that helps you reach them.