Your B2B Ecommerce Doesn't Have to Be Overwhelming - Here's How You Do It!
Posted by Nishtech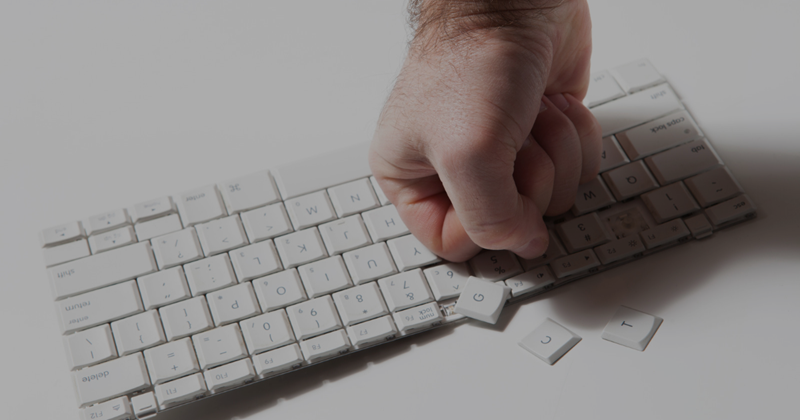 find more customers, develop more sales strategies, and expand the products and services you offer. Your ecommerce site works constantly, available for prospects to learn about your business and products, plan their sales, and even place orders. Many think of ecommerce as a purely B2C (business to consumer) channel, but it is a viable and important sales strategy for B2B (business to business) sales as well.
The Importance of B2B Ecommerce for Business
Success with ecommerce, especially B2B ecommerce, isn't guaranteed. There are many steps that go into a successful ecommerce site launch, and a lot can potentially go wrong. Planning a new B2B ecommerce site or an update to an existing site can be fraught with risk and positively frightening!
In B2B, the seller is typically working with a team of decision makers. Each person involved in the purchase may have a different requirement or need. The selling process is more complex, dependent on more factors than in B2C. There is higher risk for deals and transactions to be sidetracked by problems.
Successful sales require a seamless buying process on your ecommerce site. Recurring purchases require an easy ecommerce process. More control of the purchasing process may be a customer requirement. There is a lower threshold for problems and issues before the B2B customer looks to another supplier. Simply put, a lot can go wrong in B2B ecommerce sales.
Never fear, there are a few simple tips you can use to make your B2B ecommerce site a success.
How to Succeed in B2B Ecommerce
For many companies, B2B ecommerce success starts with selecting the right ecommerce platform.
Ecommerce sites are complex, and there's a misconception that only a system or site designed for their specific business will work correctly. This can lead many companies into trouble as they try to design their own site. Designing and building an ecommerce site is an expensive, time-consuming, and complicated process.
What Is a B2B Ecommerce Platform?
An ecommerce platform combines the ecommerce system and the content management system (CMS) that are required to conduct sales online. With it, you can manage products, register users, and handle purchases. When combined with a Product Information Management system, you can accurately manage the product information that many users need for sales.
While there are clear advantages to using a platform for ecommerce, there's still a fear from business leaders that an off-the-shelf system will limit them and lead to an inadequate solution.
This fear can be mitigated with a headless ecommerce platform.
The Advantages of Headless Ecommerce Platforms
While it may sound scary at first, when talking about software, a headless application is one that operates without a frontend. You have base functionality with the program, but it uses an API to connect with another application.
A headless ecommerce platform makes for easier integration between software packages to customize the system for your needs. You can pick and choose modules or other packages, link them to your headless ecommerce package, and get exactly the functionality you need.
It also simplifies future updates or changes. The headless system allows for either the frontend or backend of the platform to be updated, altered, or managed independently. They're designed to be scalable and flexible. They're designed for business growth.
As exciting as the capability of a headless commerce platform may be, many companies may be hesitant, even scared, due to the additional integration and development requirements.
That's where the right consultant or partner company can help.
How to Make Your B2B Ecommerce Solution Happen
As you develop your B2B ecommerce strategy, there is a temptation to look at current staff for the project. After all, they know your business better than any outside resource, and since it's your staff you may feel like there should be cost savings.
However, even the best internal teams will struggle to set up the site as they juggle their existing workload.
A much easier solution for implementing your B2B ecommerce solution would be to work with a partner company or consultant. This will allow your internal team to focus on other projects or growing the business, while you let an expert handle the difficult and complex work of setting up your ecommerce platform.
5 Benefits of Working with a Consultant and Partner
B2B companies that partner with a consultant or expert in B2B ecommerce enjoy several advantages:
1) Their experience. It's likely that your internal team will be launching and managing a B2B ecommerce site for the first time. That's a lot of learning that you hope can be done before the highly visible platform launch. Mistakes can be costly. A partner already has the experience in launching a B2B ecommerce platform. They know what is necessary for success. That's experience you can use.
2) Additional expertise. Your internal team may not have all the expertise or technical knowledge you need. This means you may be asking an employee to do work they're not comfortable with. You could also pull in an outside resource, which is costly and potentially risky. The partner will have the expertise you need. By using them to manage the project, you won't need to bring in anyone else, saving money and time, and reducing risk.
3) Faster launch. Often, the internal team tasked with launching the ecommerce site will have additional work. Even if it is basic IT maintenance or support, it's time they aren't working on the new site. Delays to launch can mean lost sales and potential customers going to a competitor. When you work with a partner, you work with them to set the pace of work. The internal team can handle their regular work so nothing falls through the cracks, while the partner is focused on your B2B ecommerce site for a faster launch.
4) Budget control. For many companies, an internal project is the epitome of a "flexible" budget. Cost is absorbed by salaries, and budget overruns and lost productivity creep into expenses. The result is an ecommerce site with an excessively bloated cost, but no one's sure how deep the bloat goes. With a partner, you can better track costs using their contract and invoice. Cost overruns can be analyzed, and decisions made before making an investment rather than throwing money away.
5) Resource management. An ecommerce site is a big project that requires significant resources and work. With an internal team, this means either a slower project using existing employees, or hiring. That can quickly lead to staffing bloat or short-term employees. When you partner with a consultant, you avoid team bloat and gain additional resources for future projects. The partner learns you and your business, and will be ready when needs come up. It's like growing your team without the risk.
Take the Fear Out of Business Growth for B2B Ecommerce
For many companies looking to adopt a B2B ecommerce strategy or update their existing strategy, a new ecommerce platform can be a … scary prospect.

It's a potentially high-risk and high-reward project. Significant resources need to be applied to the new site. Customers need to adjust how they interact with and use your services. Sales needs to adjust how they connect with and serve customers and prospects. Failure can not only hurt sales, but waste time and money, and hurt your brand in the eyes of customers.

But, leveraging tools like a headless ecommerce platform, and partnering with consultants experienced in the nuances and needs of B2B ecommerce like the team here at Nishtech, can reduce that risk and set you and your business up for fast success. You gain the benefit of a modern ecommerce site customized for your needs in less time. Customers see fast success rather than problems.