These 5 Web Design Mistakes are Hurting Your User Experience
Posted by Laura Thatcher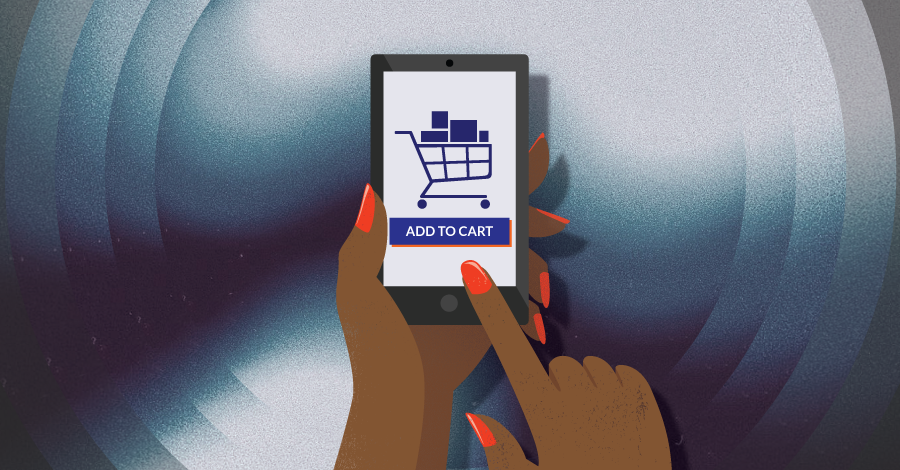 As a growing brand, you know that having a professional and show-stopping website is a top priority for your business. That's because it's a powerful tool in setting the first impression of your business to your customers, builds credibility and trust with your audience, and drives sales and revenue.
But is your website performing the way you think it is?
Small web design mistakes can quickly add up and derail your best intentions and efforts, leading to poor website performance and lost customers. And to succeed in today's digital landscape, a flawless customer experience for your website must be ensured.
Avoid these five major website design mistakes if you want to grow your business and wow your customers with a well-designed, easy-to-use website, and implement these simple fixes instead.
1. Too Much Copy
You have a lot to say to your audience but loading up your homepage with paragraphs of copy is yelling into a void.
In today's digital landscape, users skim through your web page for only 10-20 seconds, making the chance that they will pause to read a large paragraph of copy you've poured your heart into very low. When you overload your homepage with copy, users will skip over the content completely.
Instead: Consolidate lengthy paragraphs of copy to just the key message you're trying to convey, making sure to include SEO rich keywords. 1-3 short sentences are plenty per section block.
Not only is imagery and video proven to be more engaging and impressionable than copy, research shows that our brains process visuals 60,000 times faster than text. Tell your brand story with quality media instead so users can process a lot more page content in those 10-20 seconds.
2. Confusing Navigation
Your customers have embarked on an adventure with your brand without a map. How will you guide them?
If you're excited about freshening up the design, it's very tempting to jump right into wireframing without mapping out your customer's journey. But one of the key factors of success of your website is that your customers get to where they need to go (and where you want them to go) without feelings of effort or especially frustration.
If your navigation is poorly designed, it can also negatively impact SEO since Google cannot easily crawl it. Too many navigation items, poorly organized items, and items listed in the wrong order can all lead to confusion and poor experience.
Instead: Begin the design process by creating a visual sitemap.
In your sitemap, draw out the entire navigation menu experience to craft the structure and flow of your website. Since you will be able to see the organization and relationships between pages, you can better analyze your website data to create efficiencies.
If you are designing a website for a client, a visual sitemap is a powerful tool to share with them at the beginning of the project to get everyone aligned on the information architecture.
3. Mediocre CTAs
Your navigation isn't the only thing guiding customers through your website.
CTA buttons lead browsing customers to your most valuable products and pages and take them to the finish line during the check-out process. Passive text in your CTA button does a poor job of closing your sales pitch, and a subdued color or smaller size button is too easy to scroll past.
Instead: Stop your customers in their tracks with a bold CTA.
Personalized CTAs perform 200% better than generic CTAs, so swap out passive copy with powerful action words and short phrases that focus on solving their problems. Guide users to your most valuable content on the page by bumping up the size of your CTA buttons in that section.
Examine the color of your CTAs and consider amping up the impact with a contrasting color that harmonizes with your brand guidelines.
4. Poor Use of White Space
The overall feel your customers get from visiting your website creates lasting impressions of your brand identity to your customers.
Although it's appealing to utilize the latest features like several pop-ups, chat bots, videos with audio, and lengthy form fields, the finished product is a cluttered design. Our minds associate clutter with feelings of overwhelm, frustration, negativity, and cheapness and make it difficult to process information or focus on a singular task, like adding an item to their cart.
This can result in high bounce rates on your site.
Instead: Add ample white space (aka open space) throughout your website for a clean and polished look and feel.
White space creates drama and impact when used around valuable pieces of content and draws the eye to it.
You don't need to limit white space to the color white. Play and experiment with texture, subtle patterns, or background images as white space and try alternating blocks of color down the page to visually organize content sections.
5. Not Implementing an SEO Strategy
You may not immediately think of SEO when it comes to a badly designed website, but that's because implementing SEO is an often an overlooked part of the web design process, especially if no one on the team is a self-proclaimed SEO expert.
But a lack of optimized content can make or break the amount of organic traffic you get to your website on a consistent basis and can negatively impact lead generation. If you aren't securing a spot on the first page of Google, potential customers looking for your products or services won't be able to find you and will find their way to your competitor's site instead.
Instead: You don't need to be an SEO wizard to include powerful SEO on your website, and there is no magic formula to getting on the first page of the SERPS.
You can tackle this seemingly daunting task by creating a simple SEO strategy in the beginning stages of your website project that starts with keyword research using tools such as Moz or Semrush to identify opportunities. If you have an existing site, start by running an audit to gain valuable insight on its technical health.
Once you've identified a couple of opportunities, establish some SMART goals such as increasing organic engagement by x%, or strengthening your domain authority, and use those goals to guide your strategy.Focus efforts on implementing long-tail keywords and creating quality content that answers your customer's questions. On the technical side, focus on improving and building backlinks and ensure a your site speed is three seconds or less to boost domain strength.
Stop driving away business to your competitors because your website isn't cutting it. If any of these issues sound familiar, let us know - we can work with you to create a more beautifully designed, high functioning website.