We are moving on up!
Posted by nishtech
Due to the extensive growth at Nish Tech, we are excited to announce that effective April 14, 2015 we will be operating from our newly renovated 3,800 square foot offices. That's 2,700 more square foot than our old suite – increasing our workspace by nearly four times!

When a company expands its workspace, it's because good things are happening:

• Our client roster is growing and we're excited to help more companies with their Sitecore CRM solution.
• Our existing clients are returning to Nish Tech for more customized applications for their business processes.
• Our need for additional IT staff is increasing and we are looking for more qualified professionals to join our company.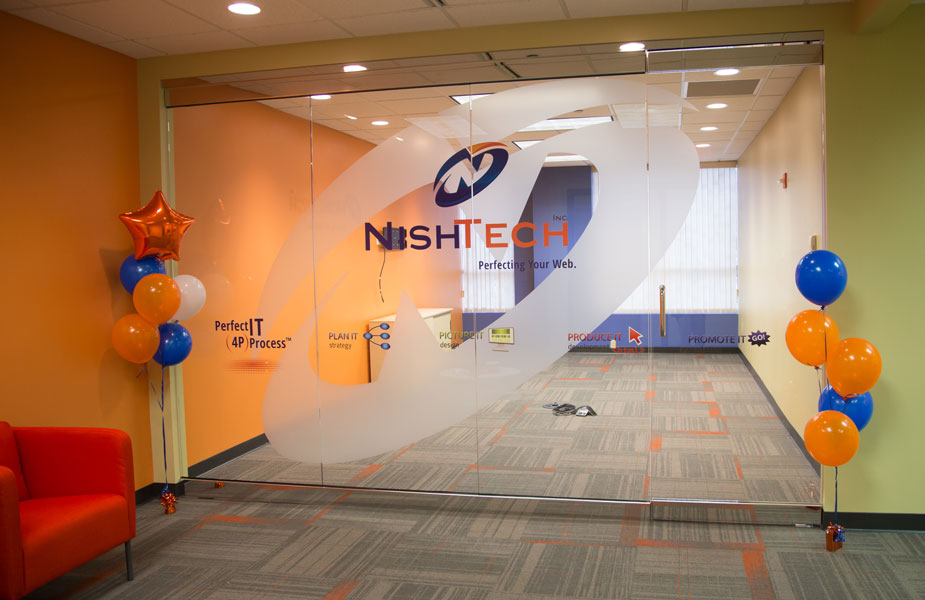 On Tuesday, we were lucky to have the Cincinnati Chamber and some of their staff and ambassadors join us for a formal ribbon cutting ceremony. We have officially moved up – from Suite #140 to Suite #320. Check out the pictures from the event here.

As a valuable client, friend or partner of Nish Tech, we'd like to also invite you to our Open House event. We are currently in the planning phase, so we will be sending more information soon; watch your email!

This amazing next step in our company's growth wouldn't be possible without you – our clients, friends and partners. Thank you so much for supporting Nish Tech today and in the future!