Nish Tech achieves Sitecore Content Hub specialization
Posted by Andy Klein
Nish Tech is proud to announce that we have been recognized by Sitecore as a Specialized Partner in Sitecore Content Hub. Sitecore Content Hub allows you to take charge of your entire content lifecycle by unifying content planning, production, collaboration, and management into a single, integrated solution. It streamlines your content process and allows you to deliver the volume and quality of content you need to engage with customers at every touchpoint.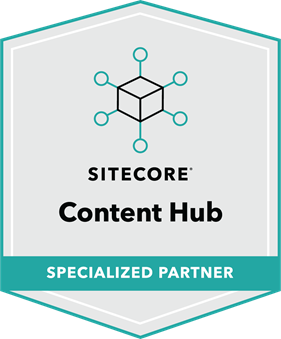 Earning a Sitecore specialization required Nish Tech to successfully complete a practice-wide product immersion including verification of product enablement requirements and the creation of a dedicated capable and scalable practice including proven customer success in Sitecore Content Hub.
This significant achievement puts Nish Tech in a select tier of Sitecore partners that are uniquely qualified to help you create comprehensive solutions to manage the most complex content lifecycle. The designation gives you confidence that working with Nish Tech will reduce your project risks and maximize your ROI.
"As a Sitecore Silver Partner with 4 Sitecore MVPs and over a decade of experience delivering digital solutions, the Nish Tech team is focused on the high level of quality and dedication we provide on every project," said Suresh Devanan, CEO & Founder of Nish Tech. "We're extremely proud to have reached this milestone and we're excited to have another exceptional service that we can provide to our customers."
Sitecore Content Hub enables you to own the entire content creation, management, and delivery lifecycle from planning to publishing across all channels. We can help determine if Content Hub is a fit for you - contact us today for a free demo.