The Northern Factory Redesigned Website Is Now Live
Posted by Nishtech
Nish Tech, a full service Insite Software Gold Implementation partner, teamed up with Northern Factory to implement a re-platforming project from a legacy version of Insite Software to the latest version of Insite, v4.2.  The primary objective of the project was to bring Northern Factory to the most recent version of the software so it could be fully utilized as a web content management system and eCommerce platform for the company's public-facing website https://www.northernfactory.com/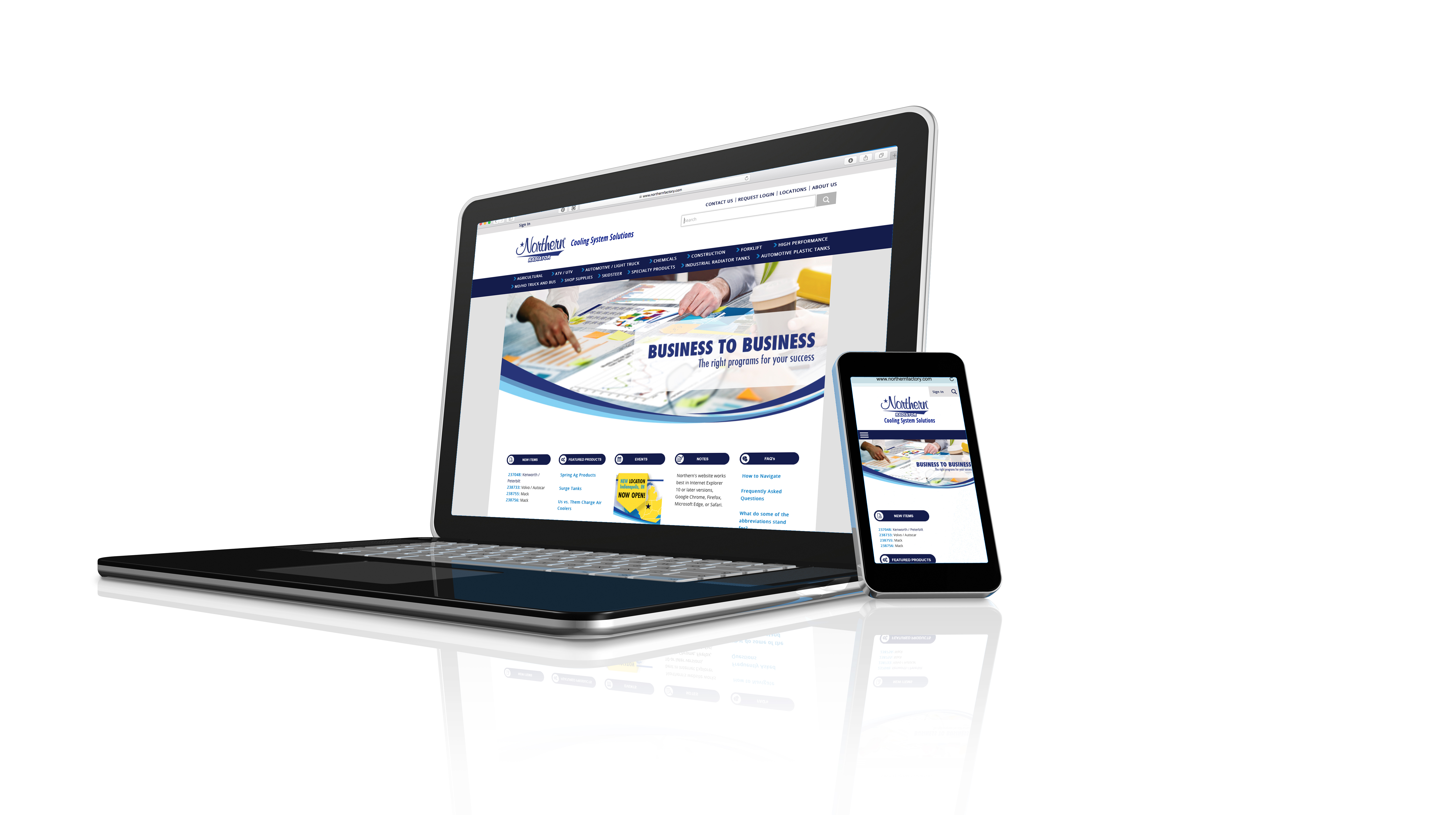 Northern Factory's distributors and retailers will be able to login to the new site with a much better user experience.  A new predictive search feature provides better search results and allows for quick orders.  Users are now able to select a warehouse or switch the ship to address without logging out.  A new product comparison feature allows users to compare product details side by side.  Additionally, online resources about products and other company information is now available and can easily be viewed, downloaded or shared.

About Northern Factory

DBA Northern Radiator, is a distribution based company, providing high-quality heating and cooling products for over 40 years. At Northern, quality is a way of life and a commitment made by every employee to provide the best.
With Northern Radiator you will be assured of superior products, more sophisticated engineering, quick order turnaround, and better order fill. Whether your inventory needs require Automotive, Agricultural, Truck, Industrial or Racing products, your best source is Northern Radiator.


About Nish Tech

Since 2011 Nish Tech has been a digital agency who strives to help our clients gain a competitive advantage in their industry. Using enterprise technology and big data we deliver personalized web experiences for our clients' site visitors. We focus on understanding our clients' business needs and finding ways to meet them. For more information, please visit www.nishtech.com for more information.