Nish Tech Hires 3rd Sitecore MVP
Posted by Suresh Devanan
Nish Tech is proud to welcome Rodrigo Peplau, a Sitecore MVP, as the new Sr. Solution Architect. This now brings Nish Tech's MVP count to three, with others in the organization also pursuing the prized status.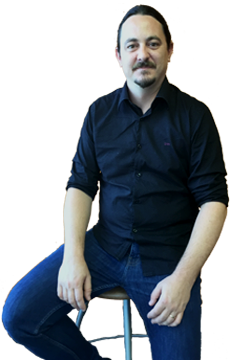 Rodrigo started to play with technology at his early childhood. With a Bachelor of Computer Science and post-graduate as a Software Engineer, he works with software development in general, and the web in specifically since 2000. Rodrigo has fully dedicated his professional time to Sitecore since 2010 when he immediately fell in love with the platform. Evolving with the ecosystem, Rodrigo has played several different roles related to it. He has designed and delivered multiple successful projects in North America and Brazil. He has mentored and trained several professionals using the Sitecore platform while helping them plan and progress their careers. He has executed multiple training courses for customers in Brazil, both for developers and content editors, at a time when Sitecore didn't offer online courses. Because of all these accomplishments, Rodrigo has been awarded as a Sitecore Technologist MVP twice (2016 and 2017) and recently won the Sitecore Hackaton 2017 as part of the Go Horse Team, with the WikiDX module. He also shares his experiences with the community at his Sitecore Xperiences blog.
Now Rodrigo is responsible for the overall architecture of solutions at Nish Tech. He works on the project team as a leader, making sure they are fully supported, mentored and unblocked as necessary. He also covers the setup and maintenance of development environments, with continuous integration and delivery into multiple server roles. At early stages of projects, Rodrigo contributes with requirements gathering and system analysis activities, translating all that into clearly specified requirements for the teams to work on. Last but not least, Rodrigo works in collaboration with various levels of both the Nish Tech team and the clients, keeping everyone aligned and on the same page as projects progress.
About Nish Tech
Since 2011 Nish Tech has been a digital agency who strives to help our clients gain a competitive advantage in their industry. Using enterprise technology and big data we deliver personalized web experiences for our clients' site visitors. We focus on understanding our clients' business needs and finding ways to meet them. For more information, please visit www.nishtech.com for more information.