Nishtech launches Sitecore Commerce Open Source Framework
Posted by Nishtech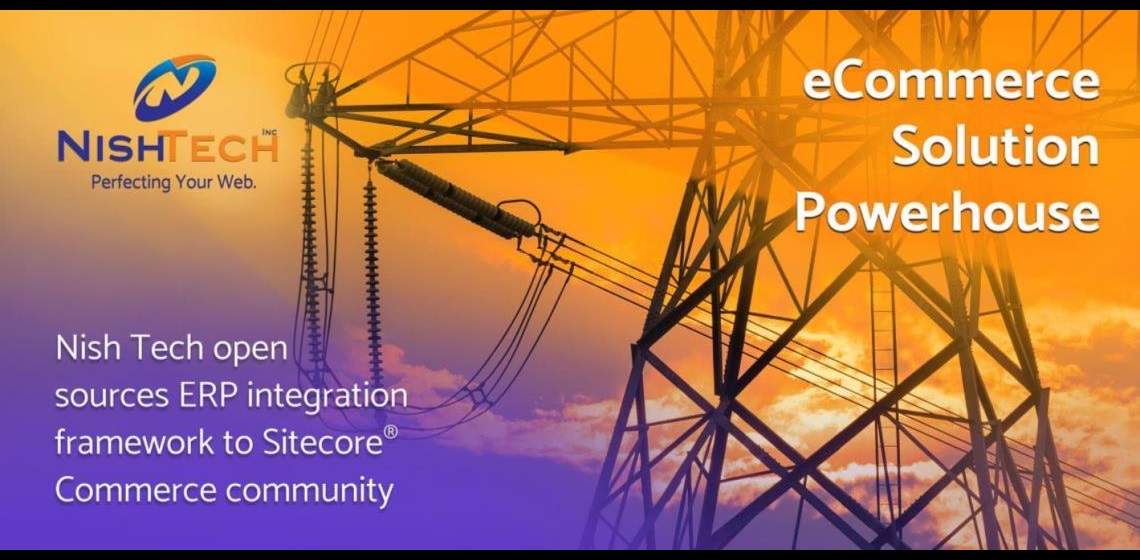 CINCINNATI, OH (April 24th, 2018) – Nish Tech, a leader in Sitecore and eCommerce implementations, announced the upcoming delivery of a framework to the user community to accelerate and simplify development. Nish Tech, a Gold Sitecore Implementation Partner with a specialization in eCommerce, made the announcement today at the European Sitecore User Group conference in Berlin, Germany.
The new framework addresses a key challenge for eCommerce implementations which is keeping your website and other business systems in sync. The Nish Tech framework provides a bi-directional handshake to keep systems consistent and removes the need for problematic duplicate data entry. Examples of challenges include syncing with the ERP when orders are submitted, refreshing product data from a PIM and inventory refreshes from warehouse management software.
The framework brings together a dual solution to these challenges. First, the framework brings together data entries (such as products and pricing), common operations (like updating inventory) and access to different platforms (including ERP, CRM and PIMs) all under a common interface. Also included in the framework is an integrated job scheduler. This scheduling framework brings together system connections, job types, scheduled times and status reporting to make integrations seamless.
Nish Tech CEO, Suresh Devanan shares
Nish Tech wants to share our Sitecore and Sitecore Commerce expertise with the community. This framework provides a pathway for customers, partners and the entire Sitecore community to jump start eCommerce integrations with a reusable framework that also helps business users manage the process.
The framework, announced today will be available in May and will be available on GitHub under open-source licensing.
About Nish Tech, Inc.
Since 2011 Nish Tech has been a digital agency who strives to help our clients gain a competitive advantage in their industry. Using enterprise technology and big data we deliver personalized web experiences for our clients' site visitors. We focus on understanding our clients' business needs and finding ways to meet them. For more information, please visit www.nishtechinc.com.
For more information, please contact Suresh Devanan at 513-469-8500 or info@nishtechinc.com