Nish Tech and Elmcroft Senior Living Launch a Reinvented Web Experience
Posted by Nishtech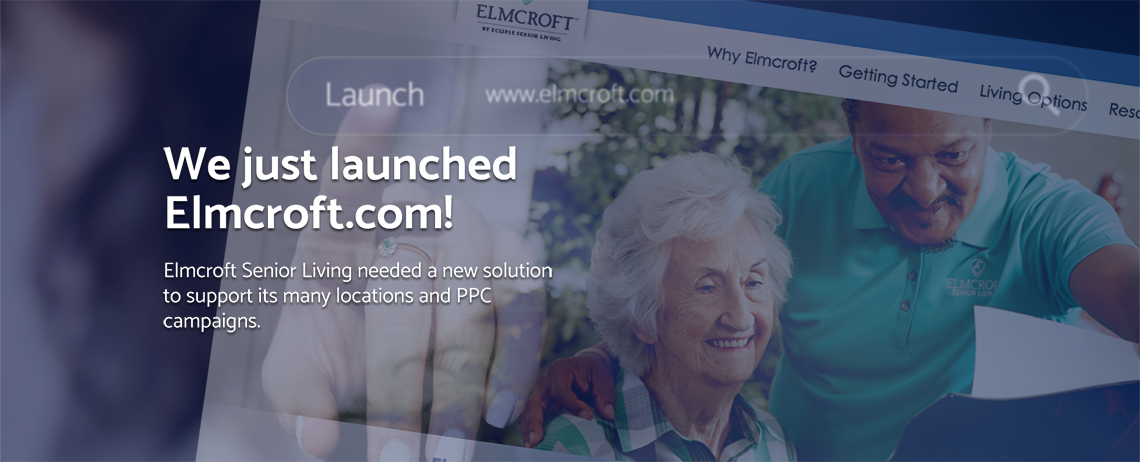 CINCINNATI, OH (March 19th, 2018) – Nish Tech is proud to announce a major upgrade to Elmcroft's digital property, elmcroft.com. Nish Tech, a Gold Sitecore Implementation Partner, partnered with Elmcroft Senior Living to redesign, replatform and host their online experience.

Nish Tech worked in tandem with Elmcroft to implement a user centric strategy while providing easy to find detailed information that showcases the features and uniqueness of their senior living communities. Megan Strothman, Director of Digital Marketing at Elmcroft, commented
This transformative upgrade empowers seniors and their families with a wealth of information to aid in the decision-making process and engages them with communities that can meet their current and future needs
Prior to development, Elmcroft conducted focus groups and web user testing to ensure the user experience was easy to use by their intended target audience, adult children. Some of the significant features provided in this launch include:
Easy mobile access offering one click calling and directions
Categorized senior living blog articles with related blogs and subscription options
Innovative, location aware community search tool
Full site search for quick access to information
Detailed community information including floor plans, photo galleries, dining content, maps and directions
A community feedback engine to collect and share reviews
Dynamic community event listings allowing RSVP for community events
Integration with backend CRM and other information systems
Elmcroft Senior Living, based in Lake Oswego, Oregon, is home to one of the nation's leading senior care organizations. With over 80 communities across the country, Elmcroft proudly serves over 6,000 residents each day. Elmcroft offers four distinct levels of care: independent living, assisted living, dementia care, and skilled nursing, with a goal to enrich the lives of those who live and work with them by responding to their unique needs and universal desire for dignity and respect.
Nish Tech CEO, Suresh Devanan explains
Through our partnership with Elmcroft, we are excited to bring innovation to this space by executing on their marketing plan and producing a world-class standard for senior living customer experience.
About Nish Tech, Inc.
Since 2011 Nish Tech has been a digital agency who strives to help our clients gain a competitive advantage in their industry. Using enterprise technology and big data we deliver personalized web experiences for our clients' site visitors. We focus on understanding our clients' business needs and finding ways to meet them. For more information, please visit www.nishtechinc.com.
For more information, please contact Suresh Devanan at 513-469-8500 or info@nishtechinc.com