Implus adds two brands to their Unified eCommerce Experience
Posted by Nish Tech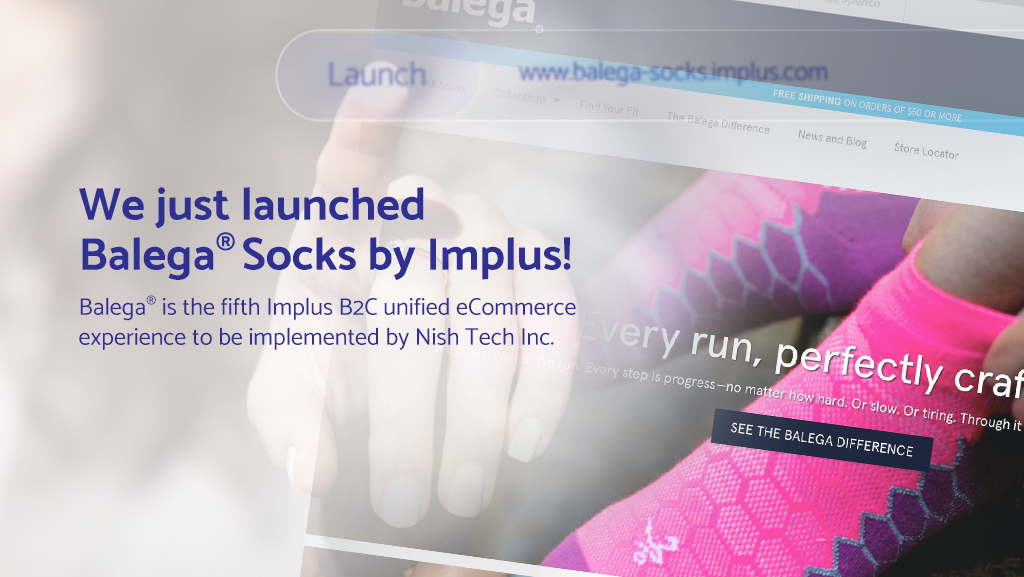 CINCINNATI, OH (May 30th, 2018) – Nish Tech has implemented the fourth and fifth Implus brand into their unified eCommerce environment, successfully introducing Spenco and Belega brands. Nish Tech, a Gold Sitecore Implementation Partner and Platinum InsiteCommerce Implementation Partner with a specialization in eCommerce, offers their SAFIC product as an accelerator to provide out of the box feature sets for customers using Sitecore in conjunction with an eCommerce platform.
The long-standing partnership between Implus and Nish Tech helps Implus realize rapid eCommerce deployments. The Spenco brand focuses on producing high quality insole and foot care products, but also provides the most advanced sports medicine and first aid products. Spenco is sold in over 84 countries around the world. Belega is a globally rooted company, produces running socks that deliver unmatched excellence in their fit, feel and performance. These brands are now integrated with Implus' existing Unified brand platform, opening cross promotion opportunities to further promote the brands.
Nish Tech has provided partner level collaboration with Implus. Not only working as a partner, Nish Tech is mentoring the Implus teams to take on more responsibility for every new brand that comes into the fold.
Dana Gillon, Director of Information Technology for Implus adds
The partnership has enabled Implus to launch brand sites rapidly and cost effectively. The NishTech team has created a world class solution and processes to bridge the gap between content management and commerce.
Implus, an innovative manufacturer of over a dozen brands in the footwear and the recreational accessory marketplace, is in the process of redesigning all of their sites and re-platforming on the Sitecore Experience Platform with a multi-site architecture. Now boasting five brands (FuelBelt, Harbinger, Yaktrax, Spenco and Balega) live as a unified brand experience running on Sitecore version 8 utilizing the SAFIC accelerator version 2.2.
Nish Tech CEO, Suresh Devanan explains
Nish Tech has built a science around rapid deployment of brands; launching brand sites in only weeks underscores the powerhouse that SAFIC brings to the table to quickly unlock ROI.
About Nish Tech, Inc.
Since 2011 Nish Tech has been a digital agency who strives to help our clients gain a competitive advantage in their industry. Using enterprise technology and big data we deliver personalized web experiences for our clients' site visitors. We focus on understanding our clients' business needs and finding ways to meet them. For more information, please visit www.nishtechinc.com/SAFIC.
For more information, please contact Suresh Devanan at 513-469-8500 or info@nishtechinc.com