Nishtech, CNBS Announce Strategic Partnership to Enhance SAP Ecommerce Solutions
Posted by Andy Klein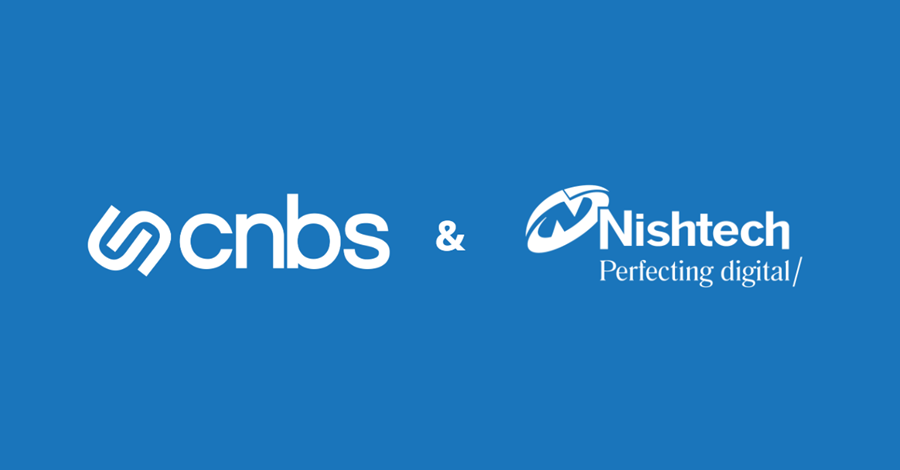 CINCINNATI, February 28, 2023 – Nishtech, a global digital experience and ecommerce agency, has announced a strategic partnership with CNBS Software, a leading provider of B2B/B2C ecommerce and accounts receivable solutions for enterprises running SAP ERP. The companies will partner to expand the range of possibilities in product catalogs, personalization, and digital experience to CNBS customers.
The partnership combines the real-time SAP integration of WECO Headless eCommerce, CNBS's proprietary platform, and Nishtech's experience and expertise with enterprise digital experience and ecommerce platforms to deliver tailored ecommerce solutions to customers.
"We are excited to start down the road to make an already strong platform even stronger," said Suresh Devanan, Founder and CEO of Nishtech. "CNBS has an exceptional platform to deliver ecommerce capabilities that integrate seamlessly with SAP. This partnership will allow us to bring our experience developing compelling ecommerce features and functionality to CNBS customers."
The partnership builds on the proven experience of the two companies that are well-established in their respective markets and provides a competitive advantage for businesses using SAP ERP that want to provide exceptional shopping experiences and future-proof their ecommerce strategies.
"Today is a new era for our customers," said Jon-Paul Kroger, Chief Product Officer at CNBS Software. "CNBS Software has always been laser-focused on providing our customers with options. This partnership gives our clients an incredible range of possibilities when it comes to product catalogs, personalization, and digital experience. Combining the real-time SAP integration of WECO Headless eCommerce and the broad capabilities of Nishtech's digital experience partnerships, our combined organizations can deliver customers exactly what they want in their ecommerce solutions."
About Nishtech
Nishtech is a global digital experience and ecommerce agency that specializes in delivering innovative, scalable, and secure digital and ecommerce solutions. As a Sitecore Gold Partner and an Optimizely Platinum Solutions Provider, Nishtech has extensive experience delivering rich, personalized enterprise-level B2B/B2C/B2X commerce experiences that drive business growth and increase conversions. Nishtech employs a collaborative project approach to proactively partner with clients to deliver compelling brand experiences that perfect their digital presence.

About CNBS Software
Founded in 2009, CNBS Software helps enterprises running SAP ERP with B2B/B2C eCommerce and Accounts Receivable solutions. Customers use our WECO eCommerce, ePay AR solutions to increase Sales, improve Collaboration, as well as a platform for digital process automation. Headquartered in Cincinnati, Ohio, our team of SAP functional consultants and developers blends traditional SAP expertise with cutting edge design and delivery approaches like Design Thinking and Agile Engineering to build reliable solutions that customers love to use. Learn more at www.cnbssoftware.com.